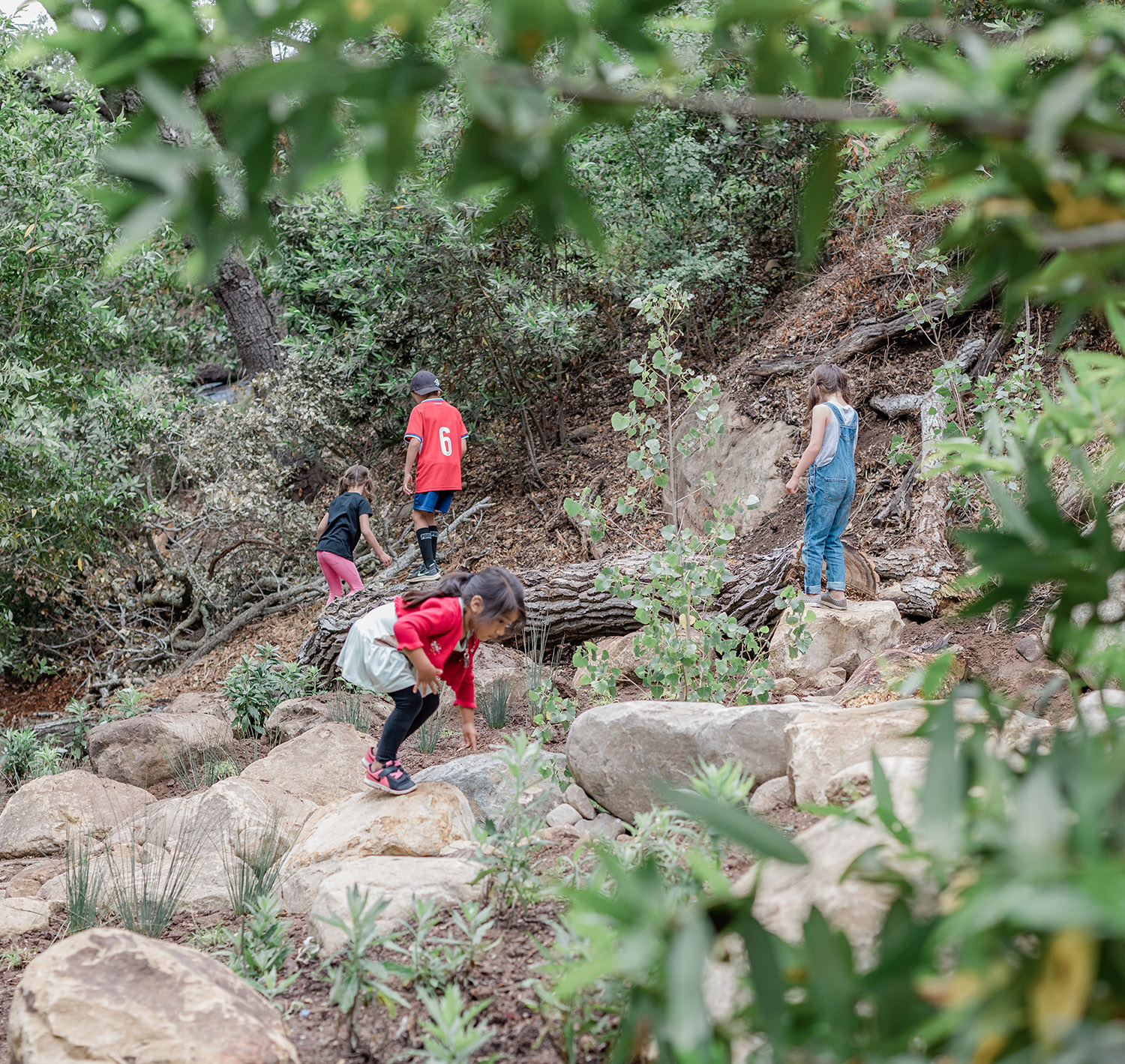 Explore the Wild
Where the Wild Things Have Always Been
The Backcountry Section is designed to mimic the remote, open spaces of California. Visitors of all ages are invited to explore varied terrain to connect with native plants through play and study. Situated alongside Mission Creek, the Backcountry is filled with special habitats and features that evoke some of the habitats found throughout Southern California. Here, visitors are encouraged to take the path less traveled and discover something new.
For the Love of Nature
Inspiring the Next Generation of Stewards
Encompassing over 4 acres (over 1 hectare) west of Mission Creek, the Backcountry features inviting and distinct areas designed to inspire self-directed nature experiences. With activities including climbing on fallen trees, rock hopping, looking for critters under logs, building forts out of natural materials, navigating a maze, and hiking through different habitats, this area is designed to build connections to nature that last a lifetime.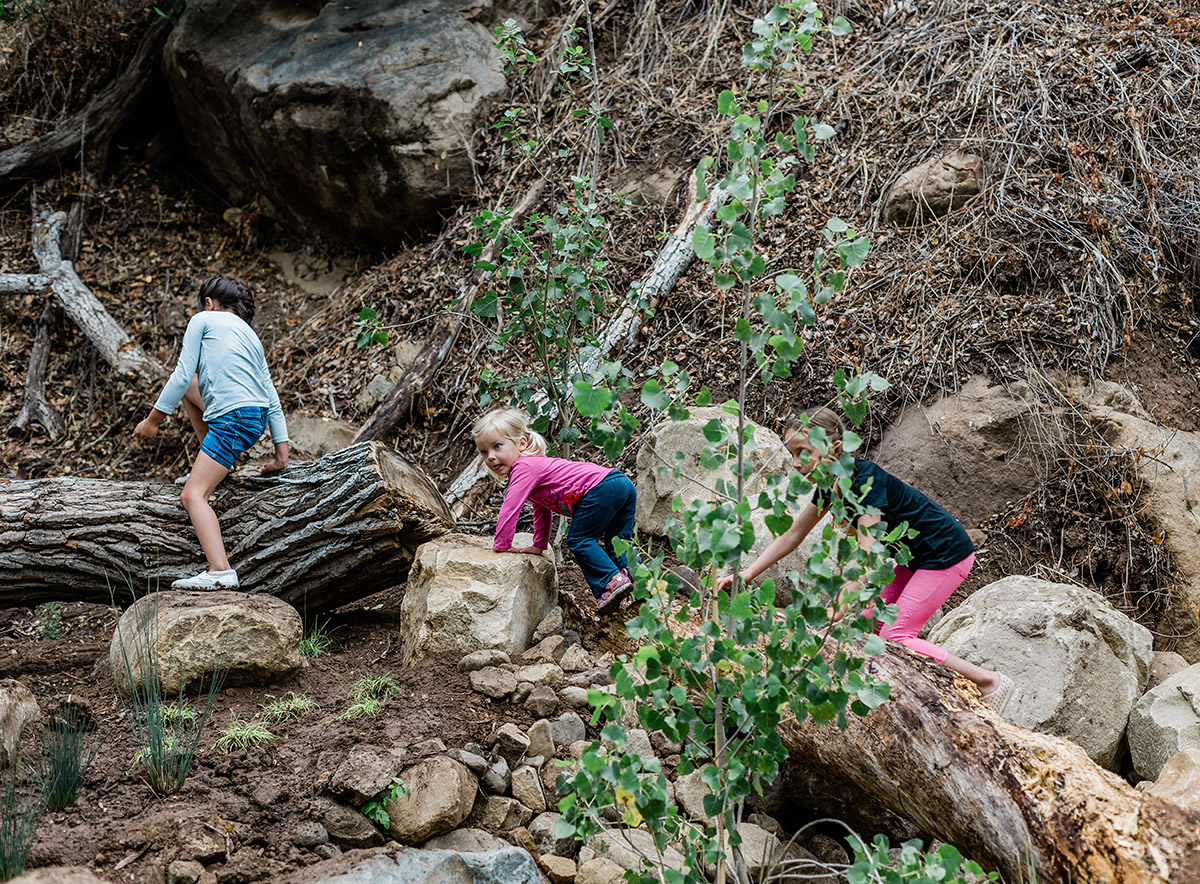 Coming Together
Thank You for Your Support
Without the passion and support of countless individuals — from our partner and campaign committee to our founding donors — the Backcountry wouldn't have been possible. We are so grateful to everyone who helped make this dream a reality.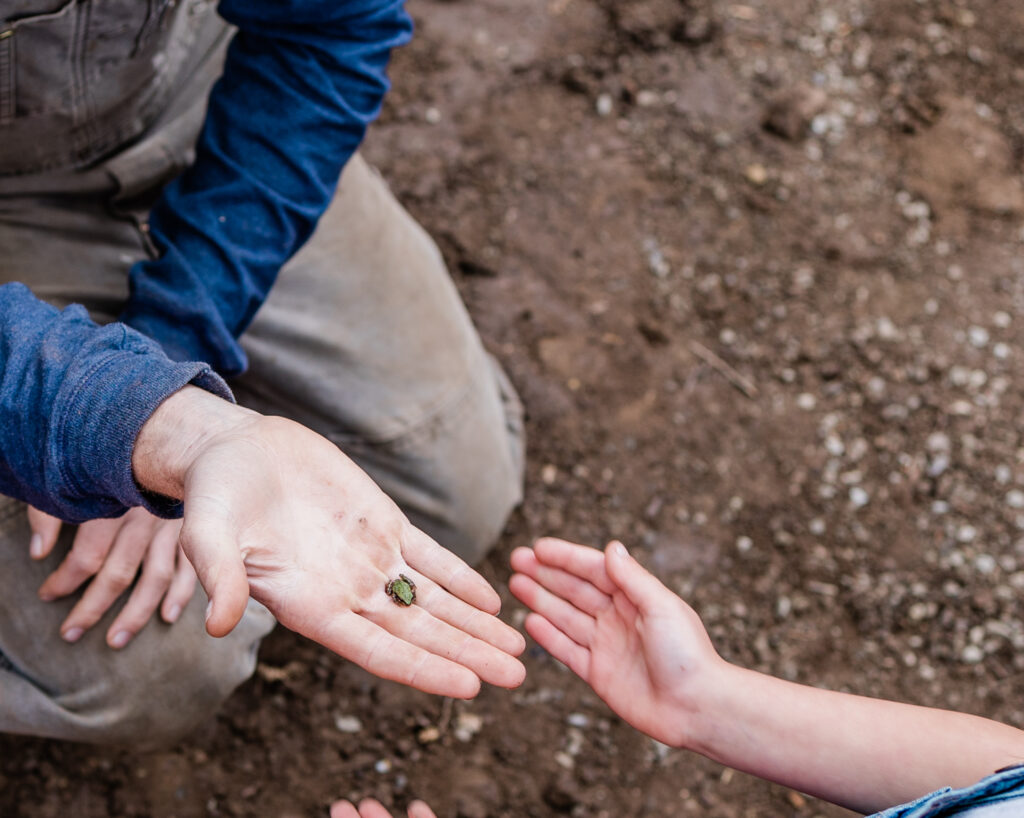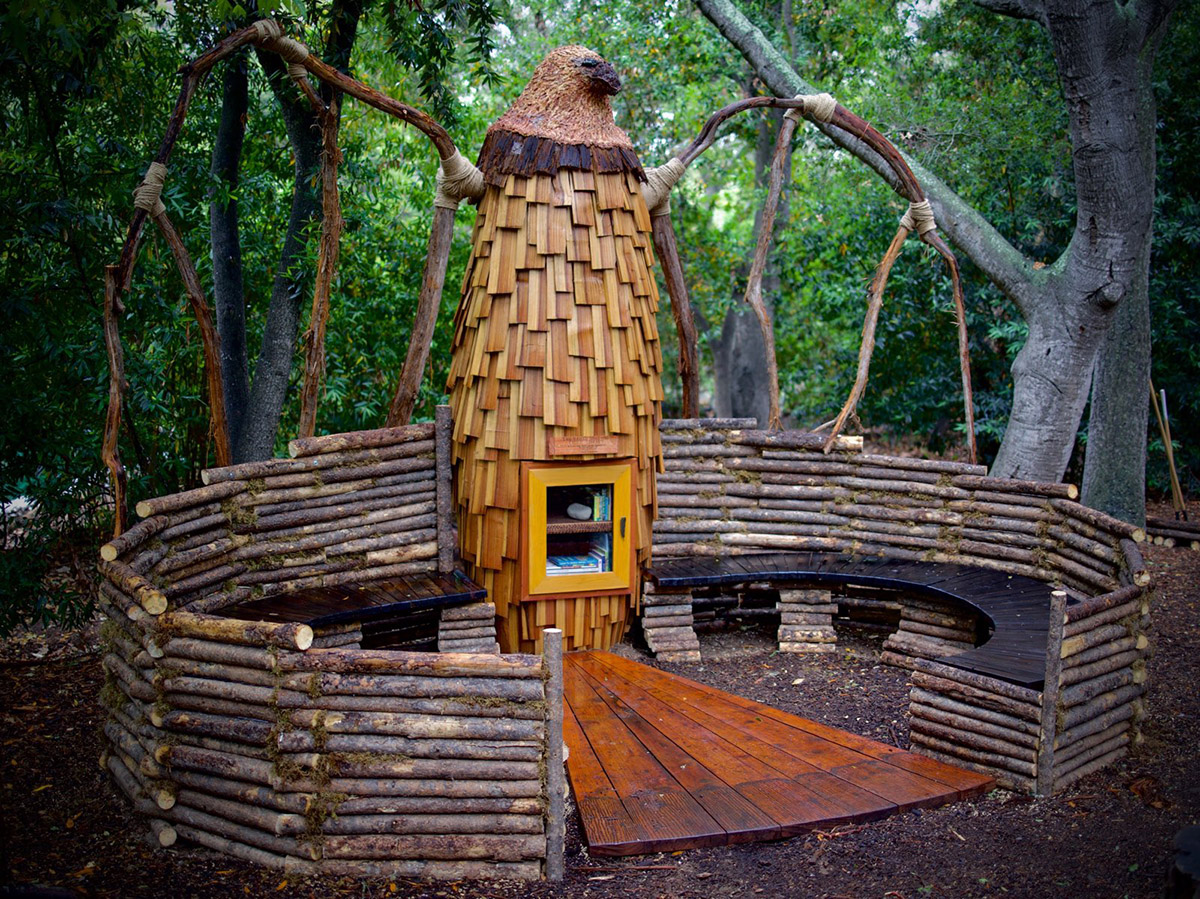 Whimsical & Interactive
Sustainable Nature Playhouses
Encouraging the community — especially families — to get outdoors together and play in the natural world, five Backcountry Casitas, or nature playhouses, can be discovered throughout this section of Santa Barbara Botanic Garden. Selected from a public call for applicants, these temporary and unique playhouses have been designed by members of the community to help foster a love of nature and encourage imagination and participation from the young and young at heart.