Backcountry Casitas Program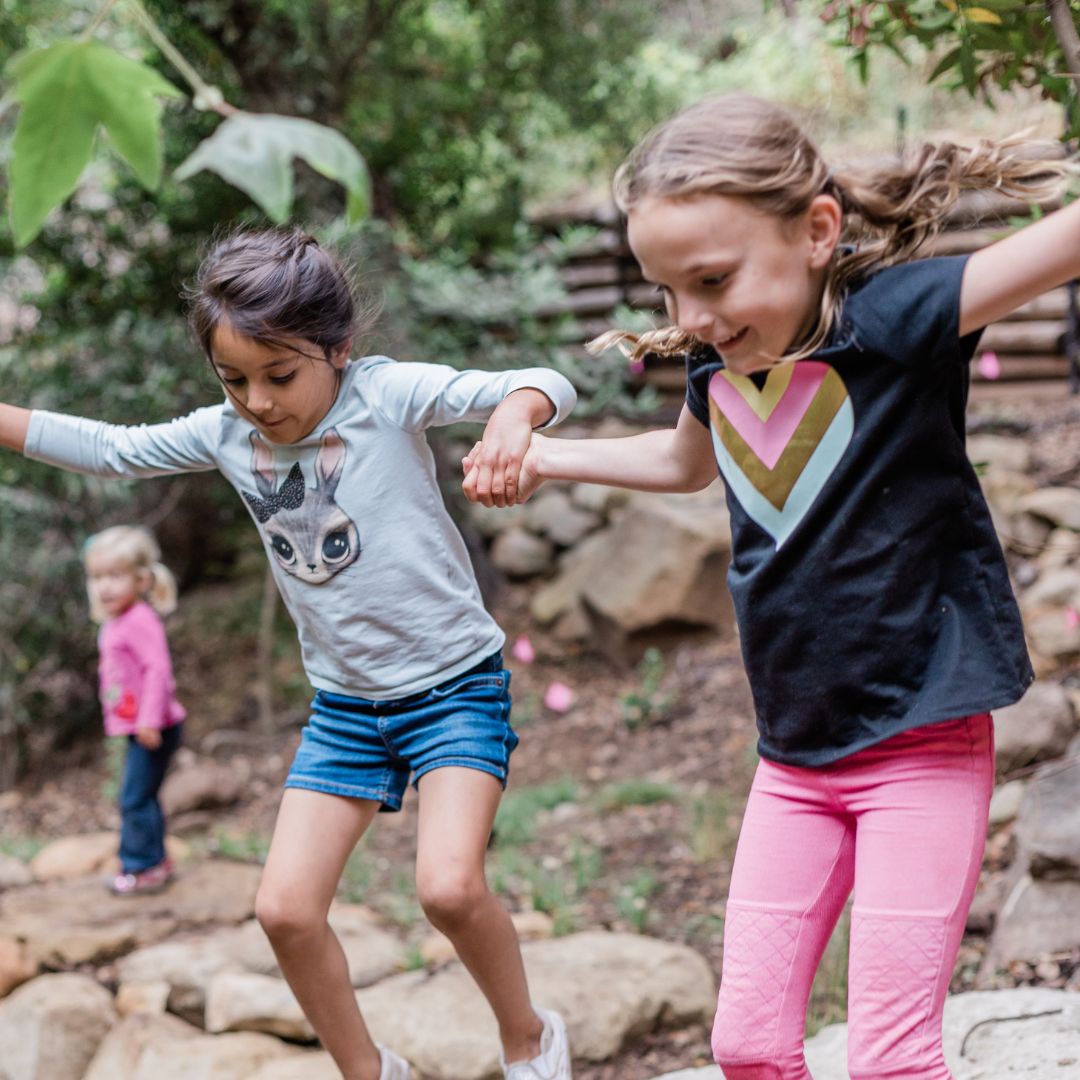 Learning Though Exploration
Nature is the Best Teacher
Whether you're an architect, contractor, design-build team, artist, hobbyist, or student, the Garden needs your help to build nature playhouses that encourage the community – especially families – to get outdoors and play in the natural world. Every two years, we host an open call for applications and select up to four "casitas" designs to be built in the Backcountry.
Once brought to life in the Backcountry, each winning Casitas will remain for up to two years for everyone to enjoy. Are you ready to bring your creativity to the Garden in service of inspiring our next generation of stewards for our planet – read on!
Contact
Education team
805.682.4726, ext. 102
"Each of these creative, interactive playhouses has been designed to provide garden guests with unique perspectives on the wonders of nature. They are a delightful addition to the Backcountry area, which encourages children and adults to explore and discover."

Scot Pipkin, director of education and engagement at Santa Barbara Botanic Garden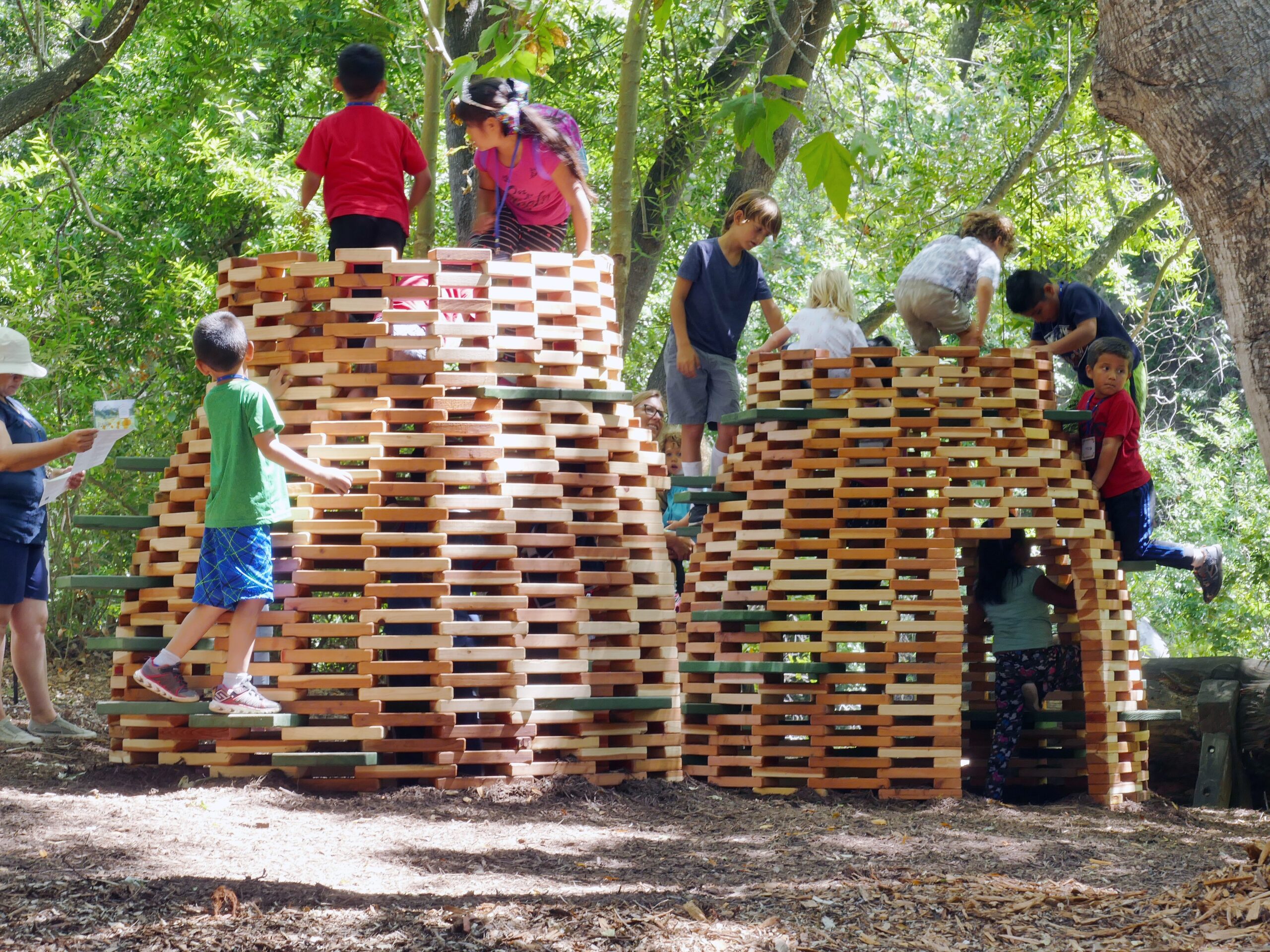 Ready to Apply? Here Are Some FAQ to Consider.
When is the application deadline?
Applications for our 2024 Casitas program need to be submitted by 5 p.m. on Friday, December 15, 2023.
Can anyone apply?
Anyone may submit a design. Individuals and teams are welcome.
How will entries be judged and selected?
The selection panel will be comprised of garden employees and potentially future program sponsors. To better understand our selection criteria, please review the follow document.
What should be included with my submission?
Design submissions should include a rendering and a plan view showing scale, etc. 3D models will also be accepted.
Please include the estimated budget for the playhouse and a general statement of what materials you will use. Natural materials and the ability to build a connection of the Backcountry Casita to California's native plants and habitats is strongly desired.
Will there be compensation for designs?
A stipend of $5,000 will be awarded to each selected design/build team. 60% of the stipend payment will be provided at time of selection and the balance will be provided six months into the exhibition. This is to ensure designs are properly installed and cared for during the first few months of use. Designers/build teams are responsible for the integrity of their designs.
Note, the Garden will pre-select installation sites for each new casitas. Sites will be relatively flat mulched ground, immersed in riparian sycamore oak woodland and gardens.
Where can I apply?
You can apply via mail, in person, or online.
To submit your entry in person, please contact us at number above to schedule a drop off time. Or, leave at front kiosk with a note for Scot Pipkin.
To submit via mail, please send entry to the following address.
Santa Barbara Botanic Garden, c/o Scot Pipkin, Director of Education and Engagement, 1212 Mission Canyon Road, Santa Barbara, CA 93105
To apply online, please use the following link.
I have a few more questions, who should I contact?
Watch the Zoom pre-design meeting:
Please contact the Education team with any additional questions:
805.682.4726, ext. 102
Sponsor a Casitas
Inspire the Next Generation of Stewards
Do you have fond memories of playing outdoors as a kid? Did this spark a passion for the natural world and a passion for conservation? With our Casitas program, we're hoping to inspire the next generation of stewards for our planet by inspiring them through exploration and play. Do you, your foundation, or your company want to help us bring families together through our Casitas Program? Let's talk!