Make Protecting your Habitat a Habit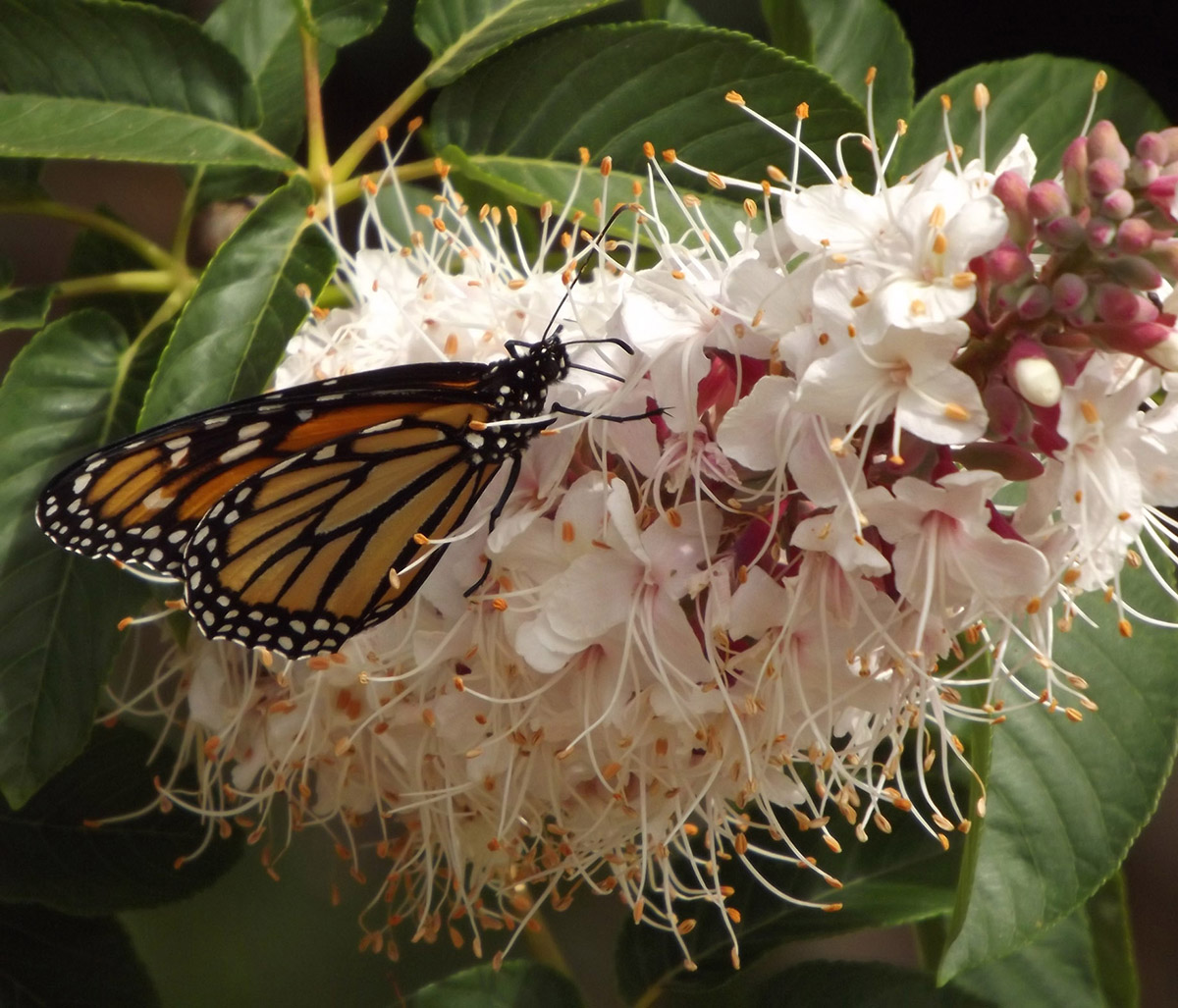 share in the wonder
Membership at the Garden
Beauty is a gateway to conservation and changing behaviors starts with shifting perspectives. So, we're inviting everyone to share in the wonder of our natural world and be inspired to be a part of the solution.
Whatever level you choose, Santa Barbara Botanic Garden members receive free admission year-round plus reciprocal benefits to over 345 gardens and arboreta nationwide*. You'll also enjoy two one-time-use guest passes to share with friends, 10% off all purchases at our Garden Shop and Nursery as well as partner nurseries, a mailed subscription to our biannual Ironwood magazine, and advanced registration on Garden classes, special events, and more.
Contact
membership team
(805) 682-4726 x110
Share the love
Give the Gift of Membership
Give your loved ones the meaningful gift of year-round access to the Garden. Each gift of membership includes a mailed welcome packet and digital membership card to the recipient. To purchase, choose which level you'd like to gift and select "Give as a Gift".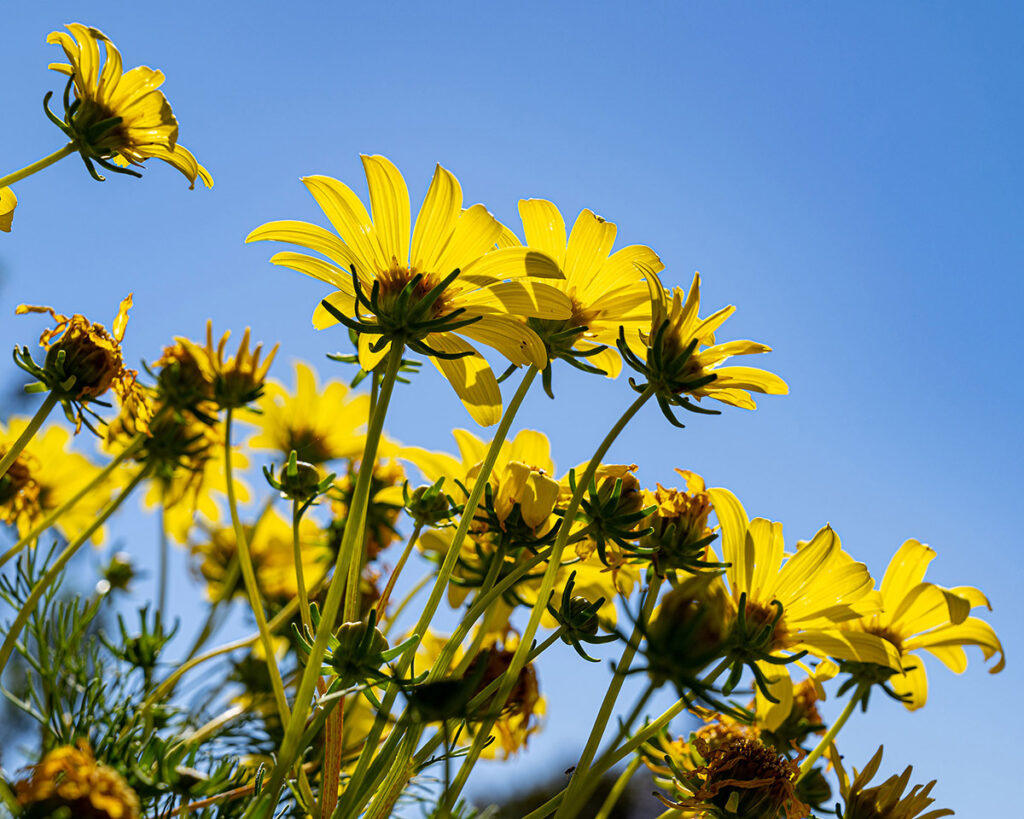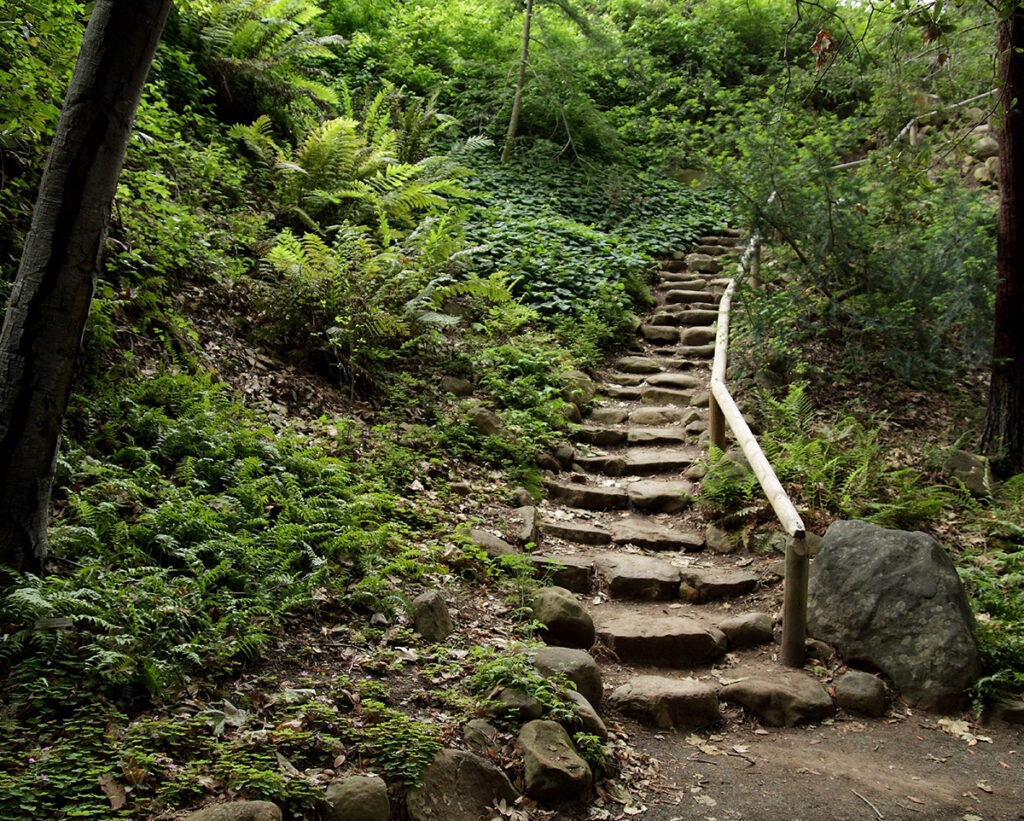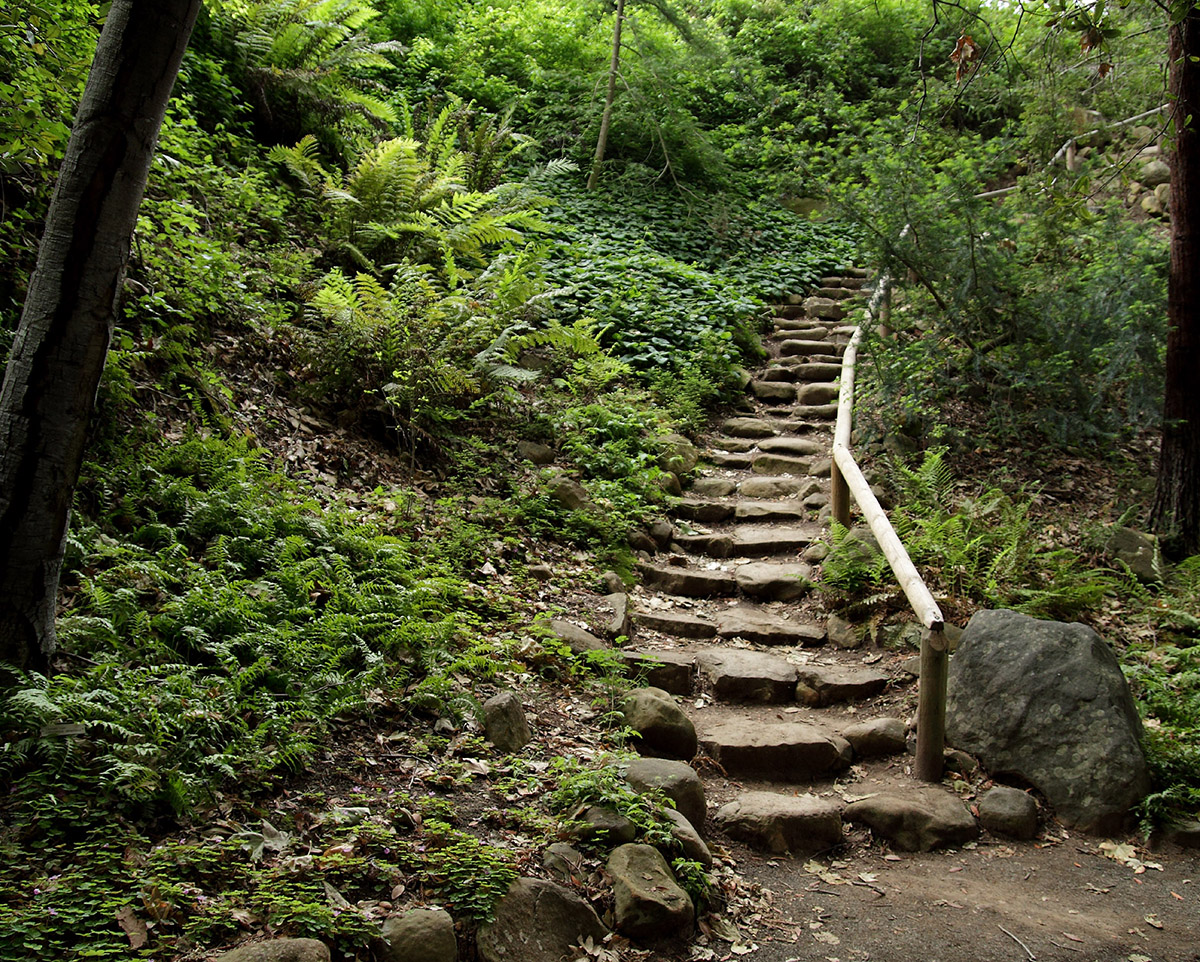 New Members, What Level is Right for You?
If you're a senior (60+) or college student, you qualify for a discount ($15 for seniors and $25 for students). Note, student discounted memberships are only available for purchase at the Entrance Kiosk or Nursery with valid ID.
Also, you can support a dog-friendly Garden by adding a small donation to your membership. Includes a Garden-branded dog bandana to show off your furry friend's support.
*Reciprocal benefits via American Horticultural Society's Reciprocal Admissions Program
Level Up Your Membership
Whether you're passionate about native plants like us or you just want to enjoy the beauty of the Garden, becoming a member is a great way to ensure this space is protected for generations to come.
Join or renew at one of our Guild or Circle levels to receive added benefits and gain a deeper understanding of the projects and people that are making an impact today.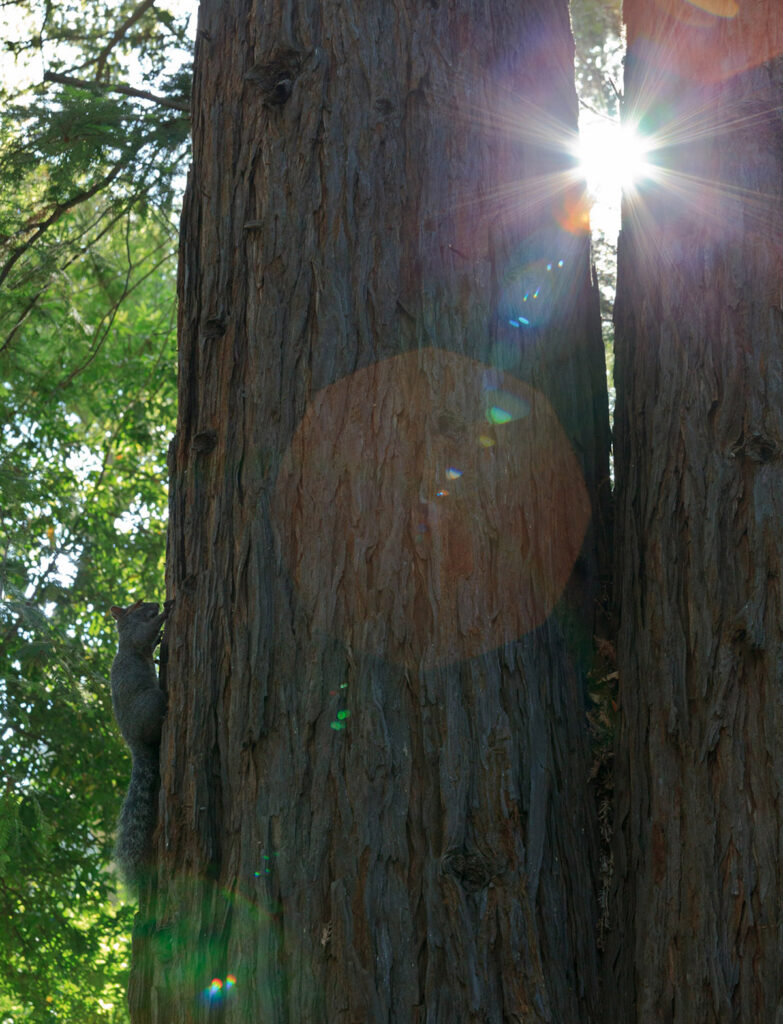 support our mission
Become an Advocate
If visiting the Garden isn't an option but you still want to show your support, we have a special level of membership just for you. For $35 annually, Garden Advocates will receive a special welcome letter from us, a mailed subscription to our biannual Ironwood magazine, and one one-time-use guest pass should you or a friend find yourselves in Santa Barbara.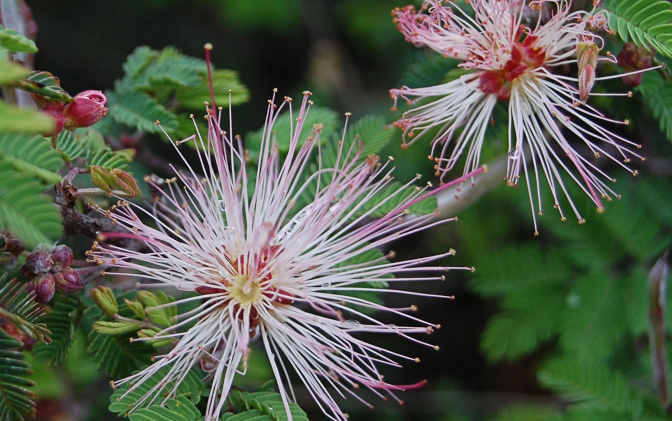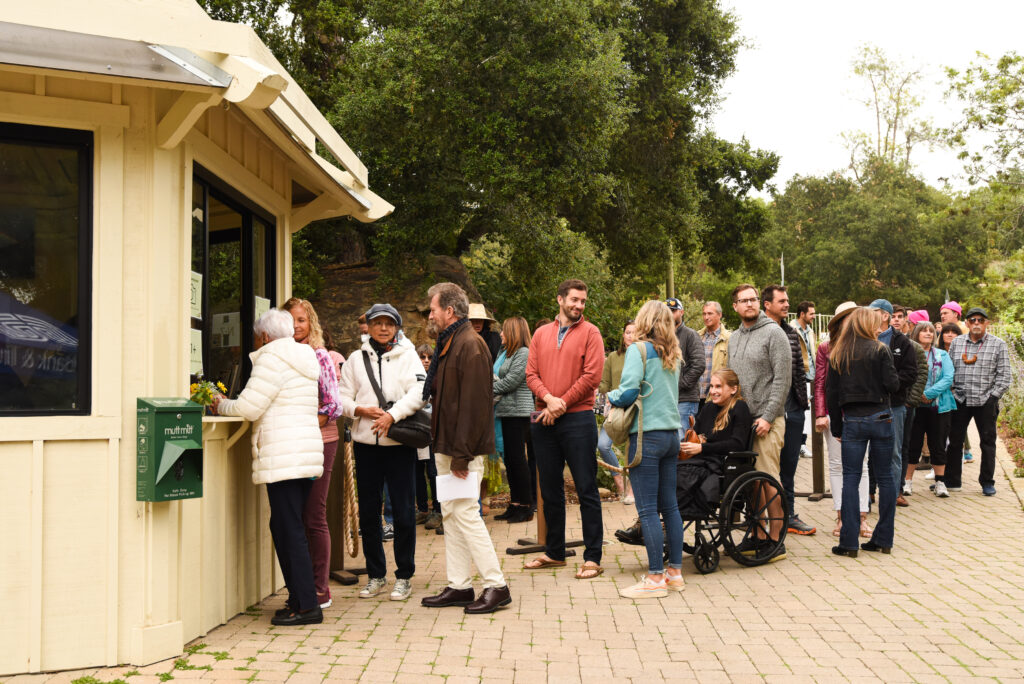 Museums for All
Making Museums Accessible
Through our partnership with Museums for All, the Garden offers Electronic Benefit Transfer (EBT) cardholders, and their household, reduced admission to the Garden. With a valid ID and EBT card, our general admission is $3 per person or $20 for an annual family membership. Purchases can be made at the Garden's Entrance Kiosk or by contacting our Membership Team.
If your organization would like to provide access to your program participants who do not qualify for EBT, please contact us so we can tell you more about our Organization Membership Program.
Membership FAQ
Do members need a reservation to visit the Garden?
Reservations are not required for Garden members – we are setting aside spaces for you – but you are free to make a reservation if you want to be assured of a space on even our busiest days. If you would like to make a reservation, use this link.
When do I get my membership card and guest passes?
If you've provided us with your email address, you will receive a digital membership card by email once your membership payment has been processed. Guest passes can then be picked up at the Garden's Entrance Kiosk during your next visit.
Can I get a physical membership card?
We are working to transfer everyone to digital cards; however, we realize there may be cases where you need a physical one. If so, please contact our Membership Team and we'll help you with this request. If you visit the Garden before your card arrives, you can check in at the kiosk with your ID.
How do I download my digital membership card?
By using a digital membership card you help the Garden save approximately 15,528 sheets of paper and offset 621 lbs. of CO2 each year.
To download your digital card, follow this easy step-by-step process for both iPhone and Android users. If you have any problem, please contact our Membership Team or visit us at the Garden Monday through Friday from 9 a.m. to 5 p.m.
Step 1: If you have an iPhone, please move on to step two. If you have an Android, please download "WalletPasses" from Google Play first.
Step 2: After your membership purchase, you will receive an email directly from Cuseum, our digital card partner, at membership@cuseum.com. If you do not receive an email within a week and you've checked your spam/junk folder, please contact our Membership Team for further assistance.
Step 3: Open the email on your iPhone or Android and press the "download membership card" link at the bottom of the email. Please note, the link will only work once. If you're renewing your membership, please delete your previous card from your wallet app before you try to download.
Step 4 (iPhone): Once you click on the link, select "add to wallet" and then "add" in the top right corner. Your digital membership card will download to your iPhone's Apple Wallet app. Open the app on your iPhone to access your digital card at any time.
Step 4 (Android): Once you click on the link, select "download" and the card will automatically go to your WalletPasses app, where it can be accessed at any time.
Our membership includes two adults.
How do I get a second digital card?
If your membership includes two adults but we only have one email address, you can share your downloaded digital card with the other member from your Apple Wallet (iPhone) or WalletPasses (Android) app. Forwarding the initial email you received will not work.
To share your card with your other member, open the card and select the three dots at the top right corner of your screen. Then, use the share link on the "back" of your card to forward it to another email address.
What is the American Horticultural Society's
Reciprocal Admissions Program (AHS RAP),
and which other gardens can I visit?
With your Santa Barbara Botanic Garden membership, you now have free or reduced access to participating gardens across North America. You can find a full list of participating Gardens on the American Horticultural Society's website. Prior to visiting another garden, we recommend first calling the garden you wish to visit to find out if they have any restrictions or exclusions.
Where can I use my Garden membership to receive
discounts on plants and garden supplies?
You can find our list of participating nurseries and specialty garden stores on our gardening resources page. Partnering nurseries extend a 10% discount to our members when you show your digital membership card. Don't forget, you also receive 10% off all purchases at the Garden Shop and Nursery located at the entrance of the Garden.
What is the Garden's Taxpayer Identification Number?
Santa Barbara Botanic Garden, Inc. is a nonprofit 501(c)(3) organization. Our EIN is 95-1644628.
Are memberships tax deductible?
Memberships are tax deductible within the limits of the law. Please retain your membership welcome letter as a receipt of your donation. Charitable donations are nonrefundable, including membership contributions.
Can I pay for my membership with a Donor-Advised Fund (DAF)?
Santa Barbara Botanic Garden accepts gifts from a DAF as payment for Membership dues, however the Member must waive all associated non-deductible Membership benefits, which includes complimentary guest passes, free plant coupon, etc. Please note that the personal payment amount cannot be subtracted from the donor advised fund grant amount — bifurcated payments are not allowed.
There are many ways you can support the Garden through charitable giving. Here are just a few options to consider.
Am I required to have a membership for my dog to bring them with me?
The dog-friendly add-on is not required, but it does support the Garden's dog-friendly policy by allowing us to provide "mutt mitts," treats and watering stations and maintain the Garden in a way that welcomes our four-legged family members. As an official member, a pet bandana is provided so your furry friend can show off their support.