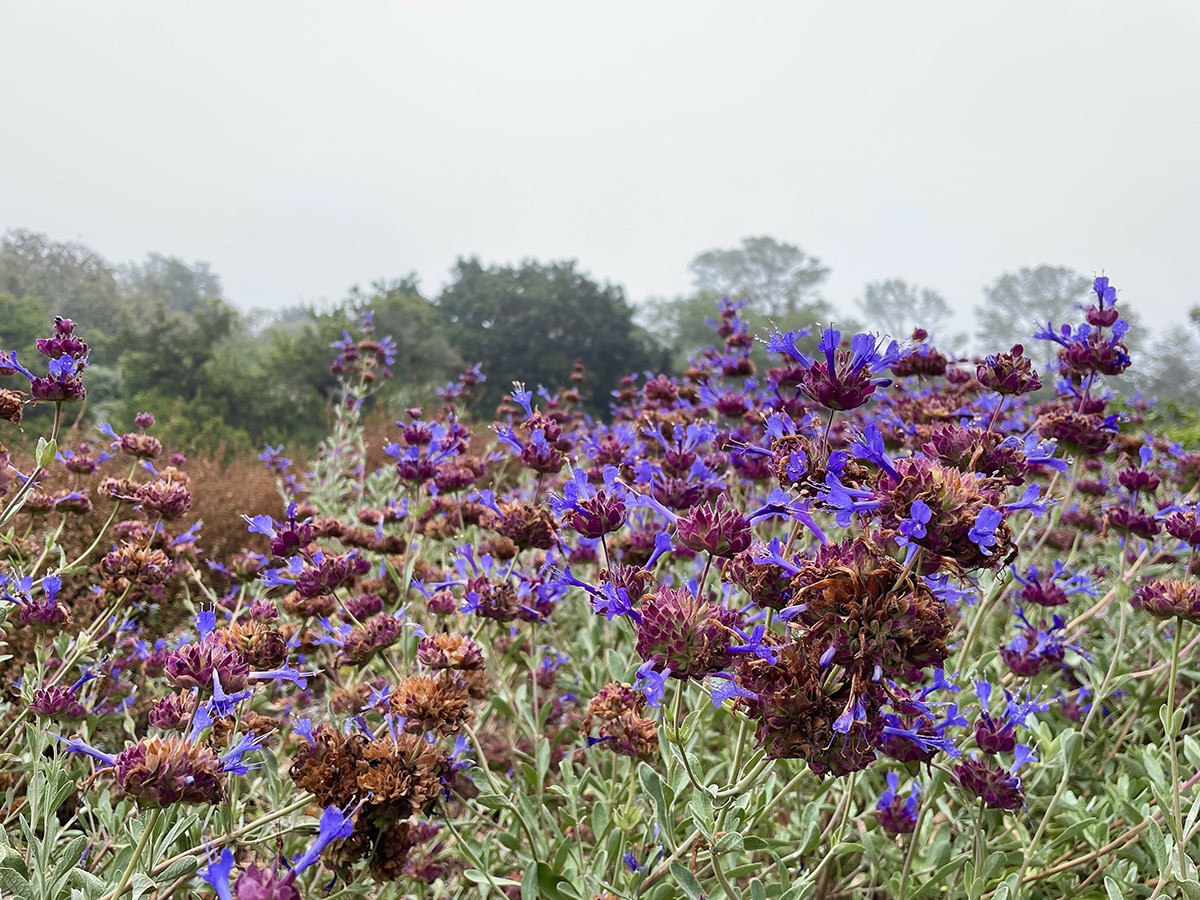 Tribute Giving
In Honor, Memory, or Celebration
Santa Barbara Botanic Garden holds beloved memories for so many people — from inspiring a love for nature and watching your kids grow to walks and talks with longtime friends and even marriage proposals. Your stories are what make this Garden so special.
Memorialize these moments through a Commemorative Bench or by sponsoring a favorite native plant — your loved ones will be honored for decades to come.
Contact
development team
805.682.4726, ext. 103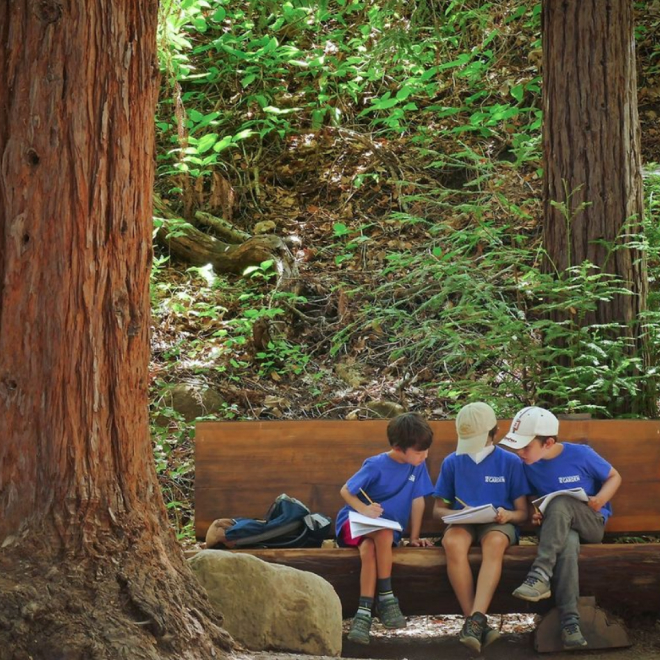 Commemorative Benches
Commemorative Benches are a special way to celebrate a big anniversary or birthday, honor family and friends, remember loved ones who have passed away. Or, they can simply show the community your commitment to conserving native plants. Are you looking for your or your loved one's bench? Check out our interactive map here.
These meaningful tributes and memorials help us create beautiful places to rest and enjoy nature throughout the Garden.
Gifts of Commemorative Benches are 20-year leases, and the donation range is $25,000 to $100,000 depending on the location in the Garden. Currently, we are only placing benches on the west side of the Garden. Bench gifts are fully tax deductible to the extent allowed by law and provide critical financial support for the Garden's core programs.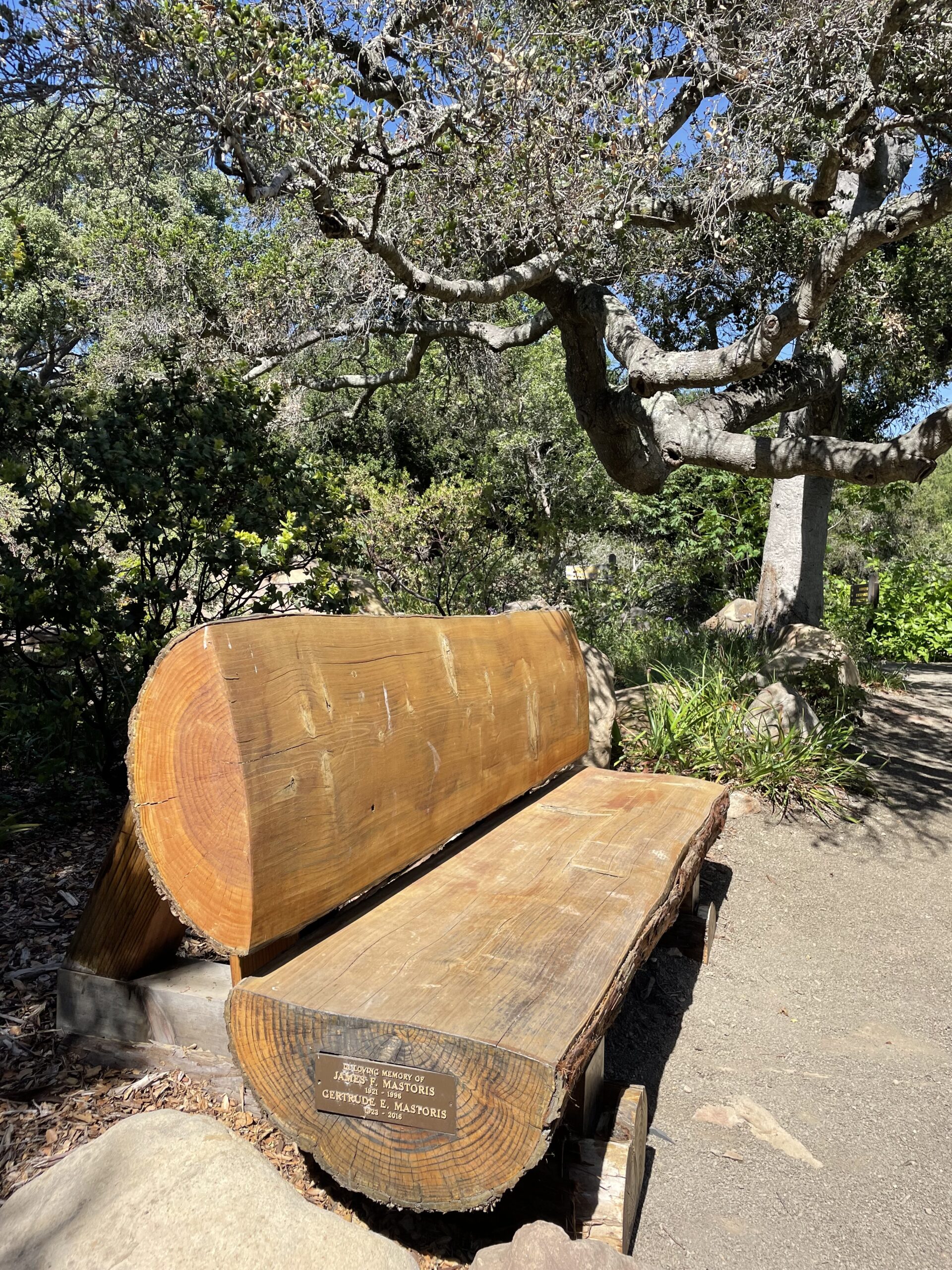 Plant a Tribute
Honor your loved one by sponsoring a plant in the Garden in their honor and we will include their name on a plant label. The sponsorship lasts the lifetime of the plant and begins at $2,500 or more depending on location and species. Prices include the cost of fabricating the plant sign, installation of the plant sign, and maintenance of the tribute plant and plant sign.