Join the Evolution
The Landscape is Changing
A new idea is taking root in California gardening. The movement towards native landscaping is growing every year, opening new opportunities for professional landscapers.
Our California Native Plant Landscaper Certificate Program (CNPLC) is a job-training course for landscape professionals developed and taught by highly respected native plant experts. Designed with the professional —and the aspiring professional— in mind, this 19-hour course is offered in Spanish and English with flexible hours including nights, weekends, and recordings that can be accessed anytime. At the end of the course, you'll receive a certificate of completion and learn how to promote your business.
We're committed to helping landscapers compete and win new clients in the changing central coast landscaping business. If you're interested in joining us, our first session begins in February 2024.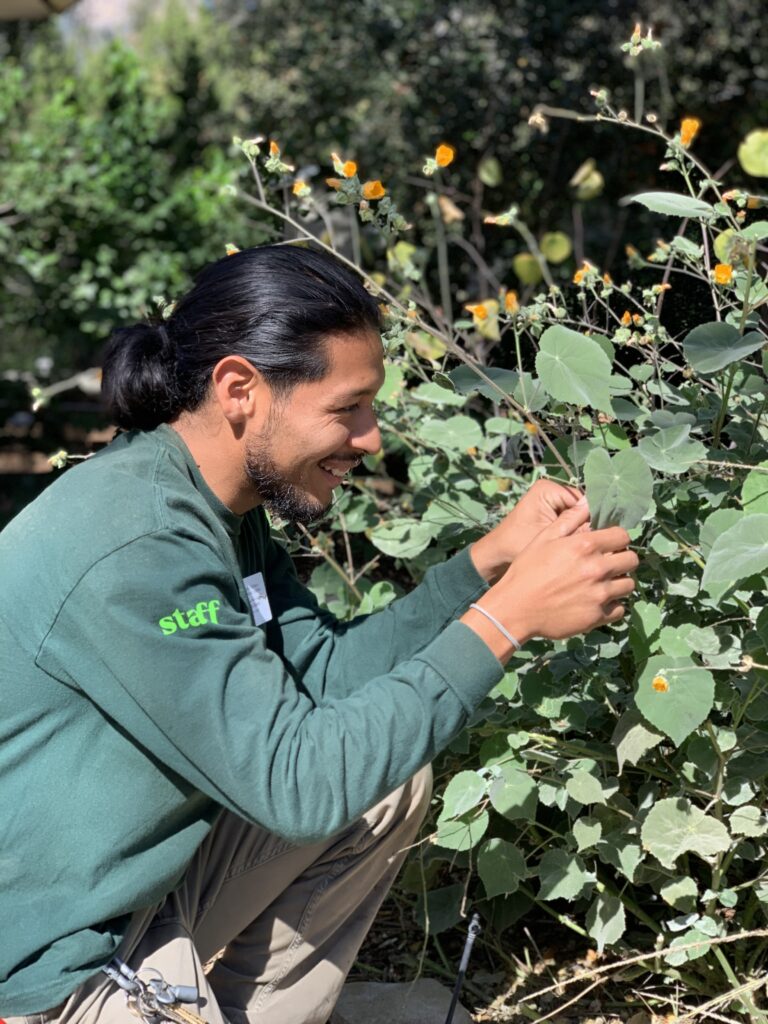 Curriculum
The California Native Plant Landscaper Certificate (CNPLC) is a hybrid online learning and hands-on vocational training program designed for working and aspiring landscape professionals. Developed by experts in the field of native plant horticulture, it will give you the tools you need to successfully manage native plants and California-friendly landscapes.
At the end of the course, you'll receive a certificate of completion and learn how to use your new knowledge and skills to promote your business.
Lesson 1: Introduction
Learn about habitats, native and California-friendly plants, lawn removal and alternatives for replacing lawns, and discover how to grow natives in almost any garden condition.
Lesson 2: Plant ID
Study and learn about the most common California-native plants for the central coast that are available in the landscape industry.
Lesson 3: Soils
Learn to identify soil texture and its relationship to infiltration, soil-based problems encountered when gardening with native plants, and how to discuss proper soil management with your clients.
Lesson 4: Irrigation Part I
Although native plants are adapted to our climate, new plants must be established to survive summer. This means they must be watered more regularly. Learn how to successfully irrigate native gardens based on the age, plant material, and soil type.
Lesson 5: Irrigation Part II
Explore strategies to transform lawn areas into beautiful, water-efficient landscapes and how to keep them thriving with long-term irrigation techniques, and more. Then, learn more about money-saving rebates available to your clients.
Lesson 6: Weeding & Integrated Pest Management
Learn to manage weeds, identify the key conditions and pests commonly seen in native gardens, and how to use integrated pest management techniques.
Lesson 7: Pruning
Find out why proper pruning is essential to native plant maintenance along with techniques to achieve the desired effect. Plus, learn the basics of proper tool hygiene.
Lesson 8: Garden Assessment & Putting it All Together
Learn to identify native plants, soil types, irrigation, and more. You'll also learn how to identify and troubleshoot problems, create cost analysis, and promote your business.
Workshop 1: Irrigation Practices
This in-person workshop helps you establish native plants by season, run irrigation assessments, determine irrigation scheduling, and review equipment.
Developed By Industry Leaders
The Garden is proud to offer the California Native Plant Landscaper Certification (CNPLC) program in partnership with Theodore Payne Foundation and California Native Plant Society.
Thank you to our partners and our growing community of devoted native plant professionals. Together, we can ensure biodiversity thrives across California!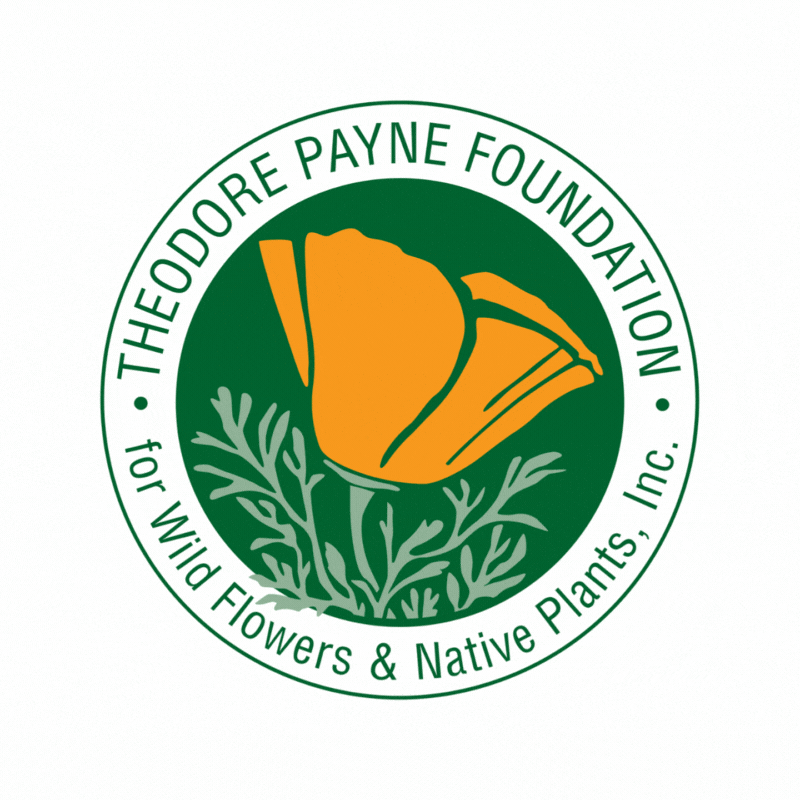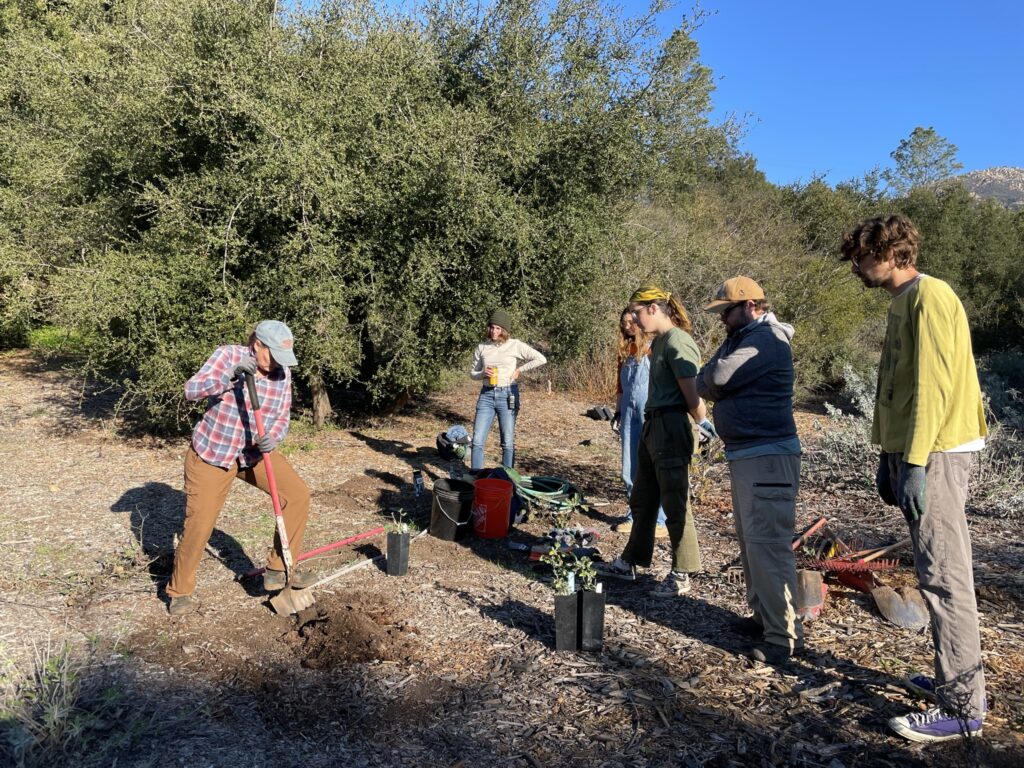 Grow Your Business
More and more homeowners are transitioning from traditional to native gardening. Our CNPLC course gives you and your crew the tools you'll need to create and keep a native garden thriving. Let us create a custom class for your company.