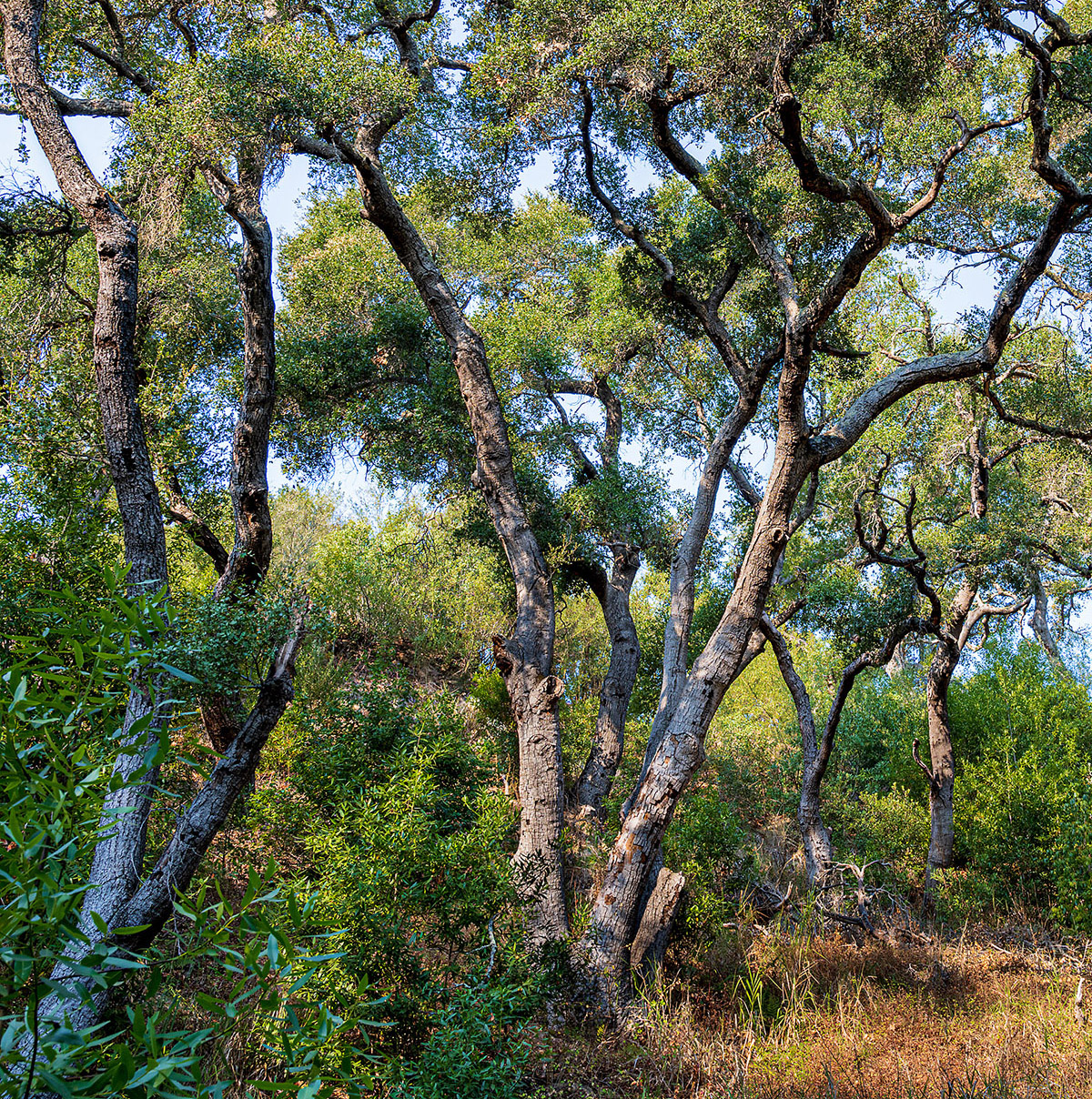 The Buffer Zone
Natures Filtering System at Work
The Canyon Section isn't a formal garden but a lightly managed natural area — an interface between the land and creek called a riparian area. When there is adequate rain, Mission Creek flows in the early to late winter, supporting the growth of trees and thick vegetation all the way downstream. Riparian zones are instrumental in improving water quality.
Even after dying, fallen trees provide vital habitat for amphibians, insects, birds, and fish. When you stand in the shade of a riparian area, be sure to listen for these signs of life.
Seasonality
Productive and Diverse Plant Communities
Riparian habitats are fueled by winter precipitation and at their peak in spring. Even as Mission Canyon dries up in late summer, the underground water flow extends seasonal and perennial flowering, supporting year-round foraging and wildlife habitat, for land and aquatic food webs.