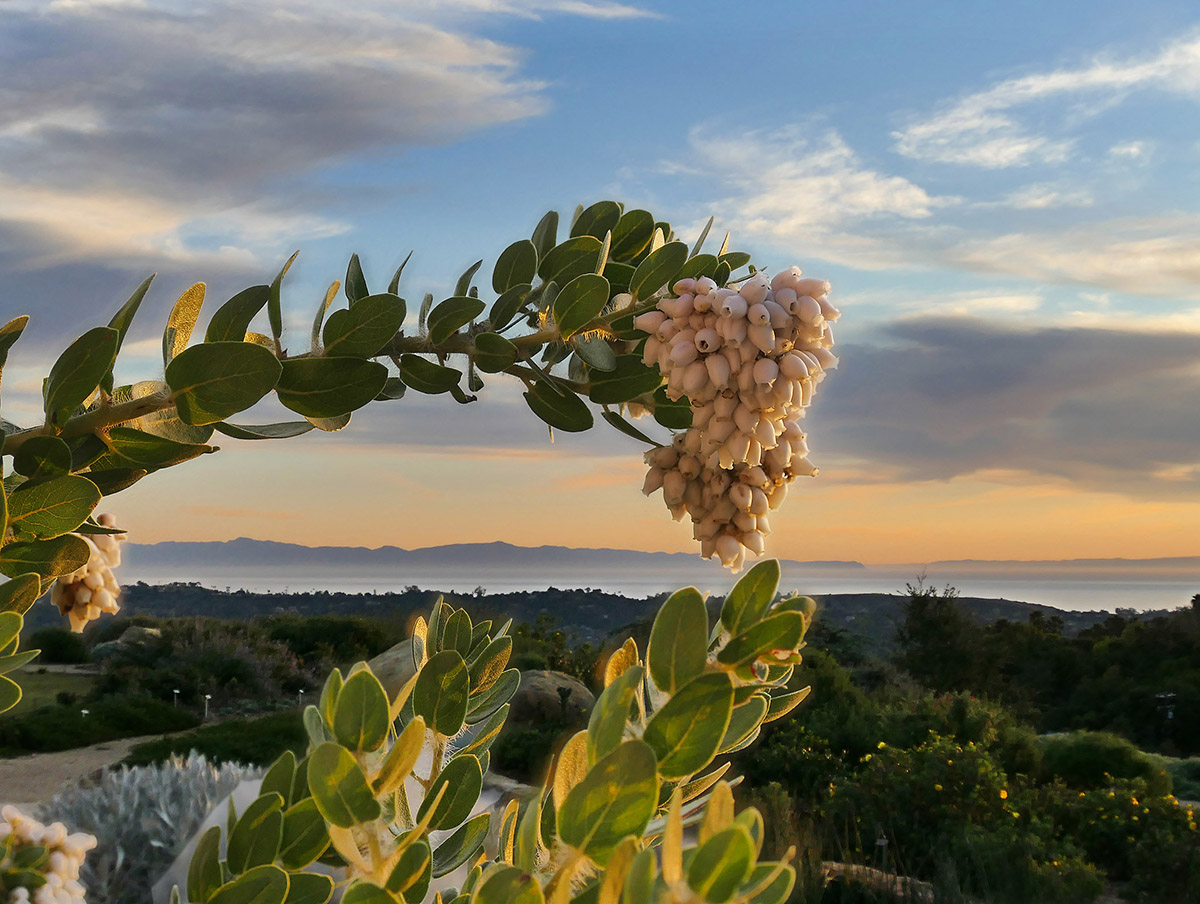 So Close but Worlds Apart
The Galápagos of North America
The Island View Section is a display garden featuring wild and cultivated plants unique to the Channel Islands of California and Baja California, Mexico. This section of Santa Barbara Botanic Garden overlooks the Pacific Ocean and the Channel Islands, which range from 11 to 65 miles (17 to 104 kilometers) off the coast, and on most days three are visible from the lookout point.
Many of the plants found on the Channel Islands can be found nowhere else on Earth. Isolated from the mainland, these plants grow in foggy, salty, and windy conditions, which have encouraged unique adaptations. Without the pressure of large herbivores such as rabbits and deer, plants there often grow larger and have bigger leaves than their close relatives on the mainland. The islands are also a refuge for species that are now extinct on the mainland, so new species and ancient lineages mingle there.
Seasonality
Bursting with Color
The flowering season of the Channel Islands is similar to the flowering season of mainland California, with most plants in bloom in the spring and summer. One favorite is the Giant coreopsis (Leptosyne gigantea) which can grow up to 6 feet tall (over 1 meter) and typically blooms from January to April. Other plants — like native buckwheats (Eriogonum sp.) — flower through the fall.