New "Summer Camp at the Garden" for Nature-Loving Kids Aged 5 to 10 Held July 11 to August 12 at Santa Barbara Botanic Garden
By SBBG
Campers to Explore Not Only 78-Acre Botanic Garden but Also New Immersive Backcountry, Opening mid-June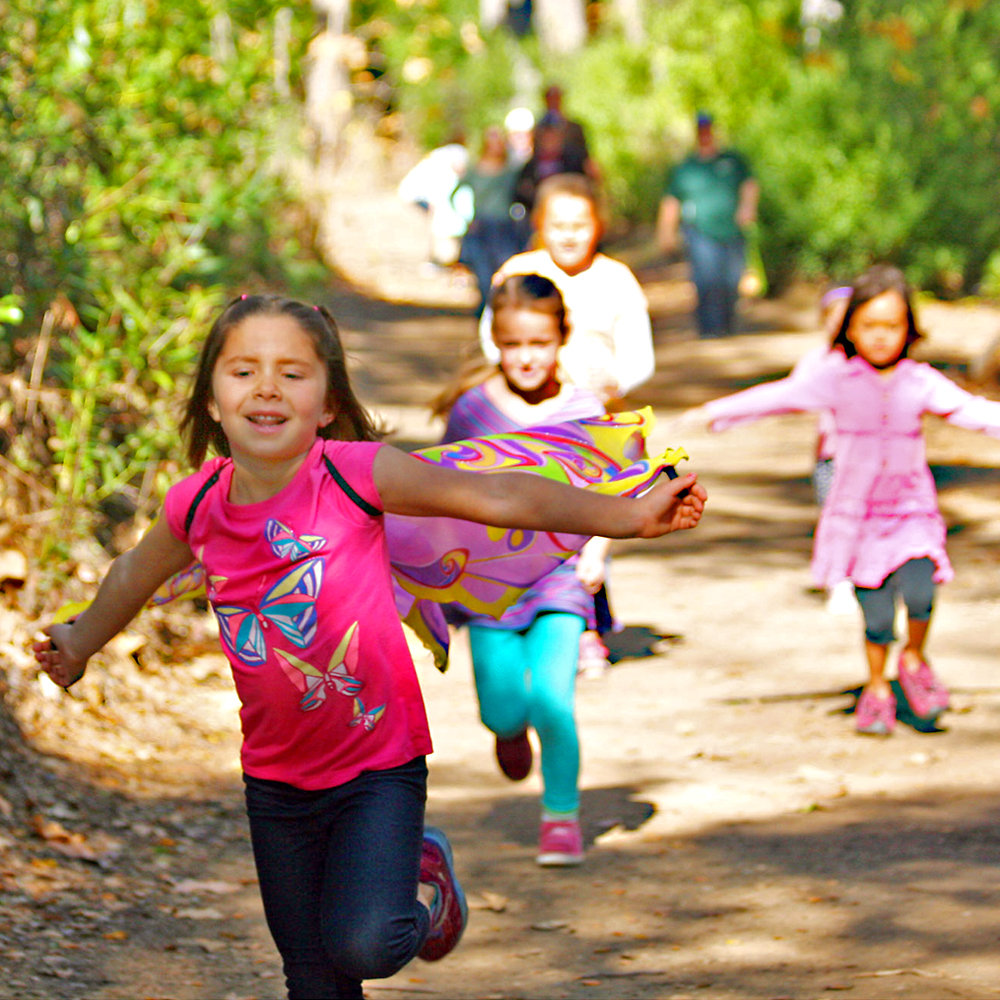 Santa Barbara, Calif. – March 1, 2022 – Santa Barbara Botanic Garden launches a new five-week nature summer camp program in summer 2022 with four age-appropriate programs designed to build children's understanding and appreciation of the natural world and the local native landscapes.
The week-long camp sessions are held from July 11 through August 12 for kids aged 5 to 10 in locations throughout the 78-acre Garden, including the new 4-acre section, called Backcountry, which opens in mid-June.
"Summer camps are a great place for kids to create, get dirty, explore, use their senses, ask questions, and seek answers," said Garden Executive Director Steve Windhager, Ph.D. "Now with Backcountry opening in June, we have yet way to engage with this new generation of nature-lovers."
Nature summer camp hours are 9 a.m. to 3 p.m. with an extended day available from 3 to 5 p.m. Cost is $295 per week session, and $100 for the extended day. For information or to register online, visit www.sbbotanicgarden.org
Nature Summer Camp at the Garden Programs:
Weeks of July 11, 25, and August 8
Acorn Adventurers (ages 5 to 6)
Acorn Adventurers connect with the natural world and each other through outdoor play, arts and crafts, wildlife viewing, and exploration.
Weeks of July 11, 25, and August 8
A Sense of Nature (ages 7 to 8)
Campers discover how powerful senses can be in exploring and understanding the natural world.
Weeks of July 18 and August 1
Create in Nature (ages 7 to 8)
Campers get inspired by native landscapes and plants, and get creative by making art, writing poetry, performing skits, and more.
Weeks of July 18 and August 1
Jr. Naturalist (ages 9 to 10)
Campers experience what it means to be a naturalist by learning real-life skills, such as how to use observational tools, identify common plants and animals, and perform conservation actions used by the Garden's scientists.
New at the Garden: Backcountry
Backcountry is an immersive garden where young people (and the young at heart) can climb, jump, run, explore, play, and connect with nature. Encompassing over 4-acres west of Mission Creek, it features inviting and distinct areas designed to inspire unstructured, self-directed nature experiences. The Garden's newest space is designed for all to enjoy but is focused on kids aged five to 13 years old. The $4 million project opens in June 2022. For more information, visit https://sbbotanicgarden.org/explore/sections/backcountry/
# # #
About Santa Barbara Botanic Garden: As the first botanic garden in the nation to focus exclusively on native plants, Santa Barbara Botanic Garden has dedicated nearly a century of work to better understand the relationship between plants and people. Growing from 13 acres in 1926 to today's 78 acres, the grounds now include more than 5 miles of walking trails, an herbarium, seed bank, research labs, library, and a public native plant nursery.