Design Entries Now Accepted for Casitas Playhouses Using Natural Materials for the Garden's Children-Centric "Backcountry"
By SBBG
December 15, 2023 Deadline to Submit Concepts for Three Playhouse "Casitas"; Winners Receive $5,000 Stipend to Build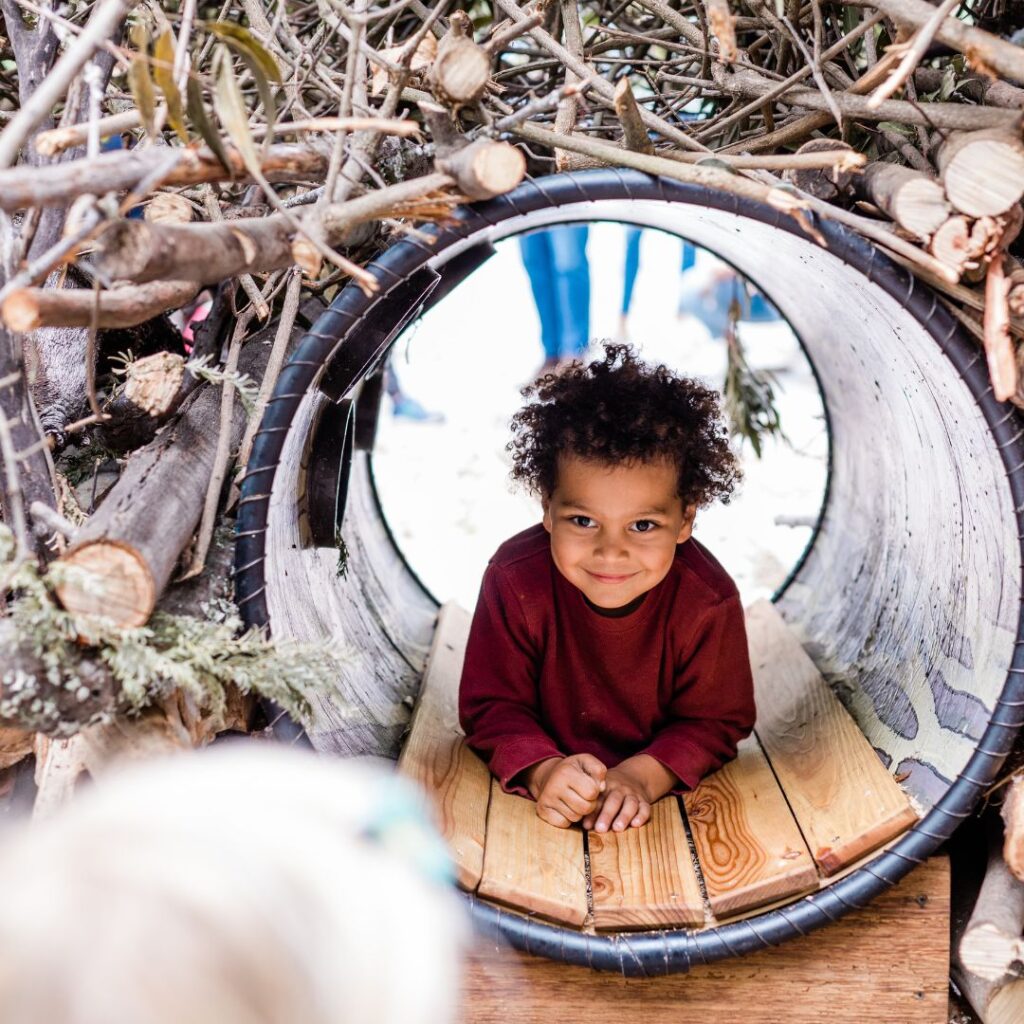 Santa Barbara, Calif. – October 19, 2023 –
A design competition is now open for natural playhouses to be installed in Santa Barbara Botanic Garden's "Backcountry" area, which encourages kids (and young at heart) to explore nature and enjoy unstructured play.
"We seek creative designers, playful makers, and inspired hobbyists to submit ideas for interactive playhouses that are inspired by nature," said Scot Pipkin, the Garden's director of education. "They should connect kids of all ages to the power of native plants in innovative, creative, environmentally conscious, and even whimsical ways."
The deadline for entry is Friday, December 15, 2023, with three winning designs to be selected and announced in January 2024. Each winner receives a stipend of $5,000 for the building of their designs and construction takes place in two phases: late Spring (May, June) and Fall (October November) of 2024. Entries are welcome from beyond the Santa Barbara area.
 A pre-entry Zoom meeting hosted by the Garden is scheduled for Thursday, November 16 at 4 p.m. (PT). To register, and for design criteria and submission information, please visit https://sbbotanicgarden.org/explore/sections/backcountry/backcountry-casitas-program/.
The Casitas program began in 2019 with six temporary playhouses located throughout the Garden. The three new Casitas selected in this 2024 competition will replace three of the five playhouses that debuted when the 4.5-acre Backcountry opened in 2022. Each of the structures are installed for six months up to two years, and are replaced by future design competition winning designs.
Casitas Design Competition Guidelines
While all designs are accepted, entrants are encouraged use natural materials and provide appropriate engagement with families and guests of all ages, but specifically ages five to 13. Entries should reflect creativity, imagination, and environmentally conscious design, and relate to the Garden's mission of fostering the conservation of California's native plants. They will also be judged on the flexibility of installation, and its durability, taking into account weather and heavy use by children. Collaborations between individuals and/or businesses are also encouraged.
For information about the Casitas currently installed in Backcountry, please visit https://sbbotanicgarden.org/press/winning-designs-announced-for-2022-backcountry-casitas-at-santa-barbara-botanic-garden/.
###