•
Botany, Conservation & Research, Garden News
January 31, 2023
Matt Wang: From Cancer to Conservation
By Matt Wang
There are many great quotes about living your life's passions. For some, simply finding what lights them up is a long and winding journey that can last a lifetime. While others, like me, we not only find it … but we are lucky to turn this passion into our life's work. Sure, my story doesn't start with rainbows and sunshine, but I'm hoping, through my work, I'll be creating a brighter future for the next generation to carry forward.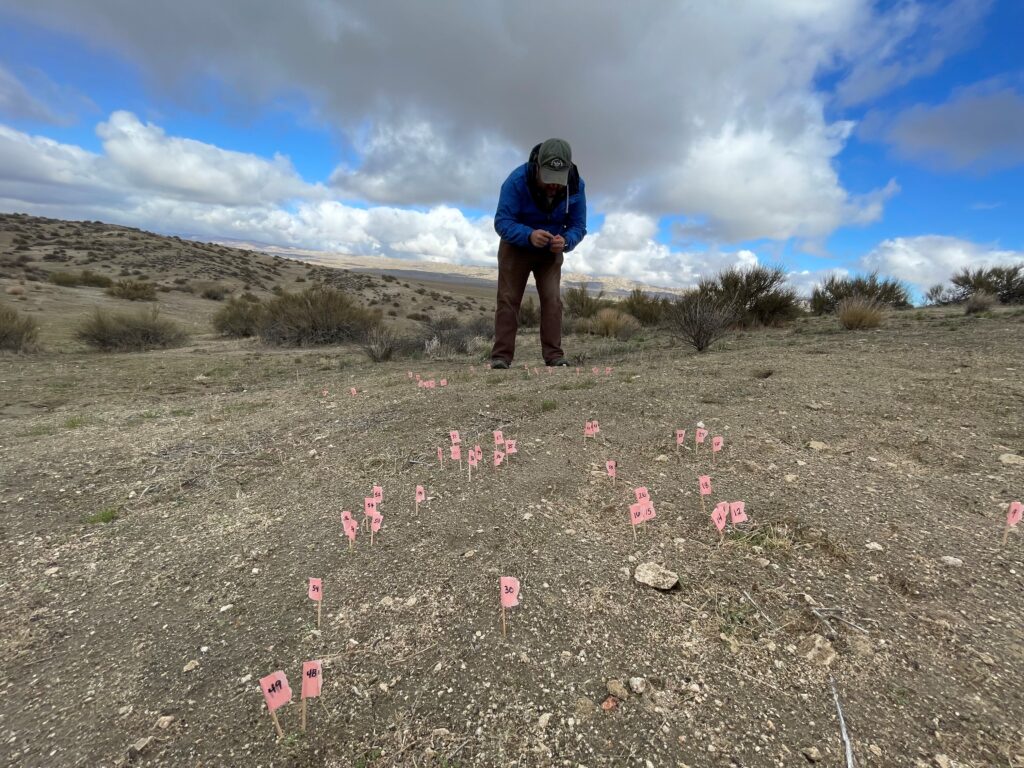 My story begins at 29 years old. At the time, I was working as a chef when I began to notice strange health problems. After finally slowing down to visit a doctor, I was quickly diagnosed with testicular cancer. I later would discover that my cancer had progressed and spread to my lymph nodes. In the months to follow, I would spend hours receiving chemotherapy treatments and needed to find something to pass the time. And, since movies made me sick, it wasn't long before I discovered a love for science related podcasts. During one of these treatments, while intently listening to one of my podcasts, Radiolab, I decided that if I should survive, I was going to do something great with my life. And, if I could choose anything, I wanted to do great things through a career in conservation science.
A few years later, after beating cancer, I decided it was time to go back to school. I wanted to pursue a career in botany. In 2017, I received my Bachelor's degree in botany from Utah Valley University (UVU). During my tenue at UVU, I was lucky to be involved in multiple research projects with rare and endangered plants and I also interned at Capitol Reef National Park located in Torrey, UT. It was through these incredible experiences I decided I wanted to further my education. In 2018 I was accepted into Northwestern University's graduate program for plant biology and conservation and Chicago Botanic Garden. During my graduate program, I studied conservation genetics and ecology of endangered cacti. In 2021, I graduated with my Master's degree. It was time to start job hunting!
Happy to be alive and ready to make a difference, I proudly accepted an offer at Santa Barbara Botanic Garden in January of 2022 as a Rare Plant Technician II. I am currently working on a number of projects ranging from a demography study with the endangered California jewel flower (Caulanthus californicus) to a soil seed bank study with another endangered species, Gaviota Tarplant (Deinandra increscens ssp. villosa).
From left to right, California Jewel Flower (Caulanthus californicus; mustard family), Gaviota tarplant (Deinandra increscens subsp. villosa), Matt Wang taking a soil core for a seed bank project with Gaviota tarplant.
The years that I spent fighting cancer were undoubtedly some of the hardest of my life. However, I always say that while it may sound odd, getting cancer was one the best things that ever happened to me. It completely changed my life and ultimately led me to my job at the Garden. Today, I'm absolutely loving my career and I'm so proud to work in partnership with my colleagues and our Santa Barbara community to make a difference.
---
You can read more about my story in a post on UVU's website here.
Explore Insights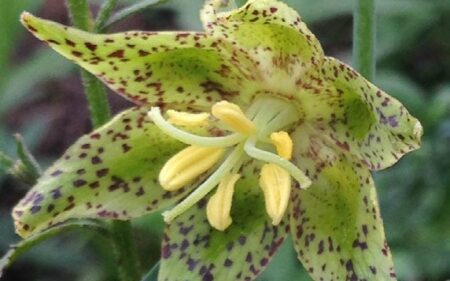 •
Botany, Conservation & Research
•
Conservation & Research, Gardening with Native Plants