Keeper of the Collection
By Christina Varnava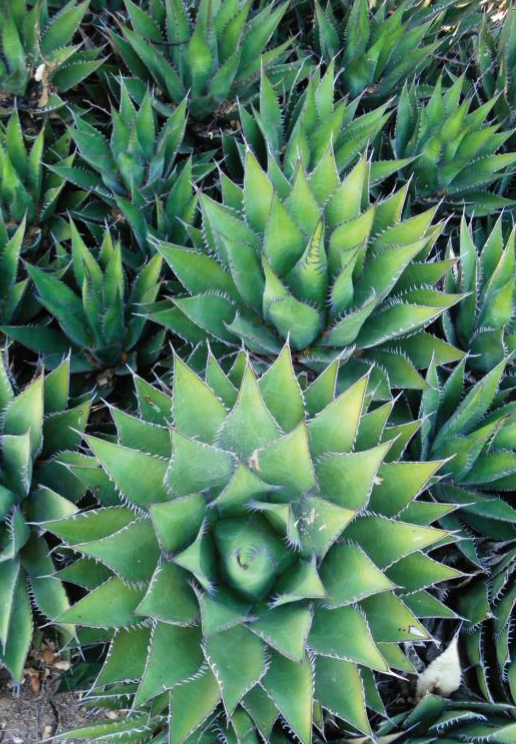 Hello Ironwood Readers. I'm your new Living Collections Curator, Christina Varnava. As a recent graduate of the California Botanic Garden in Claremont, I completed a floristic study of the plants found in the upper Sespe Creek watershed in the Los Padres National Forest, a botanically diverse area. I'm eager to continue to deepen my knowledge of the plants of California by taking on the exciting role of curating the Santa Barbara Botanic Garden's Living Collection.
Some readers of Ironwood will be familiar with the concept of the Santa Barbara Botanic Garden (SBBG) as a Living Collection, but for those who are less familiar, I'll offer some detail about what that means.
The Garden is so much more than a beautiful place. Like books in a library or art in a museum, many of the plants in our garden are accessioned material. This means they have a unique number linking them to an accession record. These records include detailed information about where each plant came from, who collected it, and when it was acquired. After nearly a century, we have thousands of accessioned living plants, as well as hundreds of seed packets in our seed bank. Our most valuable accessions are collected from plants in the wild, usually in the form of cuttings or seeds. We also have many rare cultivars of California native plants that have been created by SBBG or other institutions such as Theodore Payne, UC Davis, and California Botanic Garden.
Like the other types of collections I mentioned, the Living Collection serves many functions. As a research tool, the collection is used to study genetics, biology, ecology (e.g. pollination and seed dispersal), anatomy, and much more. As a conservation tool, it serves as a means to preserve biodiversity. Species that are threatened in the wild by climate change, development, or poaching can be protected in a garden setting like ours. Finally, each plant in The Garden is an ambassador that represents California's rich biodiversity. Many people do not have the opportunity or ability to climb a mountain to see plants like the striking Kennedy's Buckwheat (Eriogonum kennedyi) or see the imperiled Shaw's agave (Agave shawii var. shawii) blooming in the wild. But here at The Garden, they're both accessible in a day's visit.
My role as curator is to increase the vitality, quality, and biodiversity of our collection. To achieve this, one of my top priorities is to bring the botanical diversity of SBBG closer to reflecting the botanical diversity of California, which includes just over 6,500 subspecies and varieties of native plants. Day to day, I work with our Living Collections Coordinator, Betsy Lape, to keep track of the plants in our collection through inventories and assessments. I also work with our horticulture team to make long-term planting decisions across The Garden. Additionally, I will also have a role in developing new gardens. I see my job as part plant storyteller and part practical problem solver. While working, I carefully consider which plants are necessary to convey the theme of their bed and The Garden's message. That approach also includes removing or rearranging plants that might be stronger in a different context. My goal is to let the plants shine both as individuals and as part of the larger garden.
Looking forward, I'm very excited about The Garden's future. Earlier this year, we received a grant through the Institute of Museum and Library Sciences to upgrade our plant records database software. That may sound esoteric, but our database is a vital tool that we use for everything from finding a single shrub to keeping track of every plant living in our garden. In the future, this upgrade will allow us to better connect our Collection with other research institutions, botanic gardens, and visitors like you.
Our new software will also enable more large-scale projects. For instance, The Garden is still in the process of recovering from the 2009 Jesusita Fire that destroyed many of our accessioned plants. While much of the collection was directly destroyed, that wasn't the end of the damage. The Jesusita Fire, coupled with persistent drought, weakened or killed many large trees. This led to the slow demise of the understory plants that had been shaded by them. The microclimate in many areas of The Garden has fundamentally changed, and that has proved to be a huge challenge to mitigate. We have begun to quantify these losses so we can address them, but our new software will streamline this vital task so we can recover more quickly.
I'm thrilled to join the SBBG team. During the day, I often have the opportunity to walk around and I have enjoyed exploring some of the wilder areas of The Garden. I especially appreciate the views from the Porter Trail where I like to watch the turkey vultures swoop overhead and smell all the different sages. If you ever see me, please come say "hi", I love talking about our Collection and native plants. I look forward to seeing you on the grounds.
Explore Insights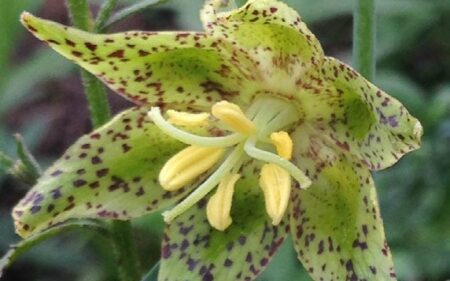 •
Botany, Conservation & Research
•
Conservation & Research