•
Gardening with Native Plants
May 19, 2022
Waterwise Display Highlights
By Nick Resler
A lawn!? In a water wise garden!? — That's right, not all lawns need to be ripped up for a drought tolerant landscape. Check out our blue grama (Bouteloua gracilis) lawn in the back of the cottage. It's handsome, tough, and water wise!
Sages for all occasions – They're fragrant, deer and gopher resistant, pollinator magnets, and virtually indestructible, what's not to love about sages? Two of our favorites: hummingbird sage (Salvia spathacea) for deep shade and under oaks (and like the name suggests, hummers love 'em too) and Allen Chickering sage (Salvia 'Allen Chickering') for full sun and tough slopes.
Native container gardens – Not enough space for a garden? Only have a balcony in your apartment? Or just love the ease of potted plants? We've got natives for that too! Be sure to check out our favorites Canyon Silver Lace (Constancea (Eriophyllum) nevinii 'Canyon Silver') for its gorgeous silver foliage and the Island Bush Snapdragon (Galvezia juncea 'Gran Cañon') for its beautiful spray of bright red flowers that bloom all year round!
Did you know? The focal point, the 'home' of the Water Wise Home Demonstration Garden is the oldest building on Garden grounds. It was constructed onsite in 1926 from a Sears craftsman kit and was originally the caretaker's residence. The cottage is now used primarily as a workspace and meetinghouse for our dedicated and diligent crew of over 100 garden volunteers. The gardens surrounding the cottage comprise the water wise display. The original layout of the hardscape and flower beds was designed by landscape architect Ron Lutsko in 1991.
Explore Insights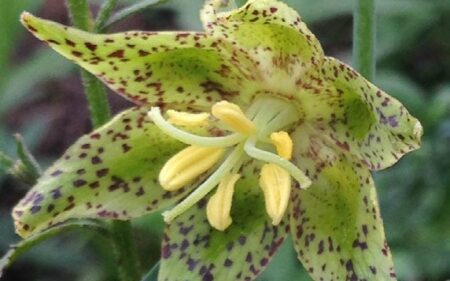 •
Botany, Conservation & Research
•
Conservation & Research, Gardening with Native Plants