Voices From Within Our Community
By Jaime Eschette
When Santa Barbara High Students Lana Lilienstein and Julian Gaede reached out to the Garden, you could almost hear the passion and optimism in their voices. As students of the school's Multimedia Arts and Design Academy, affectionally referred to as MAD on campus, they were tasked with creating a documentary. The topic of their choice – native species and why they're important.
Sitting down with Lana and Julian, we had a unique opportunity to learn from these budding filmmakers and environmentalist. Why were they interested in native plants? What did they know already? And, perhaps most importantly, what did they think it would take to get more people to grow native plants. While our conversation didn't lead to a perfect solution, it was a great reminder of the hope found in the next generation and the importance of stopping to bring them along with us.
In support of their incredible work and their commitment to being stewards of the planet, we are proud to share their video with you. Here is the story of native plants from their perspective.
Note from Lana
Hello, I'm Lana Lilienstein, a strong environmental activist and multimedia student at Santa Barbara High School's MAD Academy. Nowadays, climate change and its effects are as prevalent as ever. Being a high school student and a part of the future generation, it's my duty to help protect and preserve our planet. After previously working at a nursery, specializing in native plants I learned how crucial they can be in restoring biodiversity. I wanted to create a short documentary film that discussed a realistic/easy way anyone (specifically high school students), could make a positive impact within our local area. Thanks again to Santa Barbara Botanic Gardens and Scot Pipkin for all the help during my filmmaking process.
Explore Insights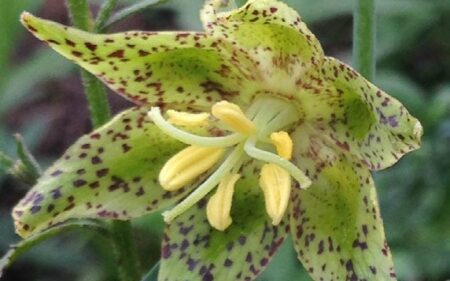 •
Botany, Conservation & Research
•
Conservation & Research, Gardening with Native Plants