•
Horticulture, Conservation & Research
January 6, 2023
New Living Conservation Collections Planted at the Garden
By Heather Schneider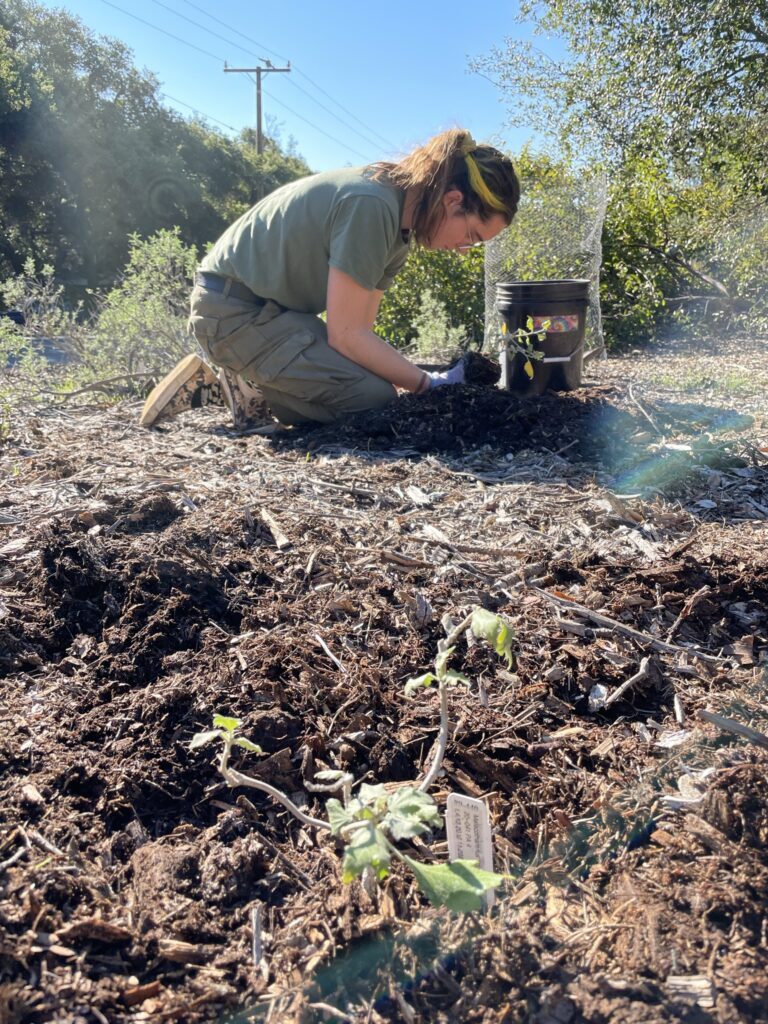 This December, a collaboration between The Nature Conservancy and the Conservation and Horticulture departments at the Garden resulted in the addition of 56 new plants to our living collection. These plants represent two populations of the federally and state endangered Santa Cruz Island Bush Mallow (Malacothamnus fasciculatus var. nesioticus) from Santa Cruz Island that have never been brought into conservation collections before. This is a major boon for the long-term conservation of the species – our living collection will act as a genetic backup for the wild populations. Our living collections also offer Garden visitors a chance to get up close and personal with an endangered plant that is not accessible to the public in its natural habitat.
 The road to conservation is a long one – the journey from Santa Cruz Island to the Garden's living collection began in May 2019, when the Garden's Rare Plant Biologist, Dr. Heather Schneider, visited Santa Cruz Island to survey, map and collect tissues from one of these populations of Santa Cruz Island Bush Mallow. In February 2020, just before the world shut down due to the COVID-19 pandemic, Dr. Schneider, Sean Carson and Heather Wehnau from the Garden joined collaborators from The Nature Conservancy and Wildlands Conservation Science to collect stem cuttings on Santa Cruz Island. The team utilized a helicopter to move around Santa Cruz Island efficiently while collecting cuttings. Those cuttings were brought back to the Garden nursery, where the Horticulture and Conservation staff have been caring for them ever since. Thanks to the expertise of our Plant Propagator, Jessica Fernandez, these plants are healthy and robust. Our Grounds Manager, Stephanie Raines, and Living Collection Curator, Christina Varnava, found the perfect places to plant these priceless collections within the Garden's grounds.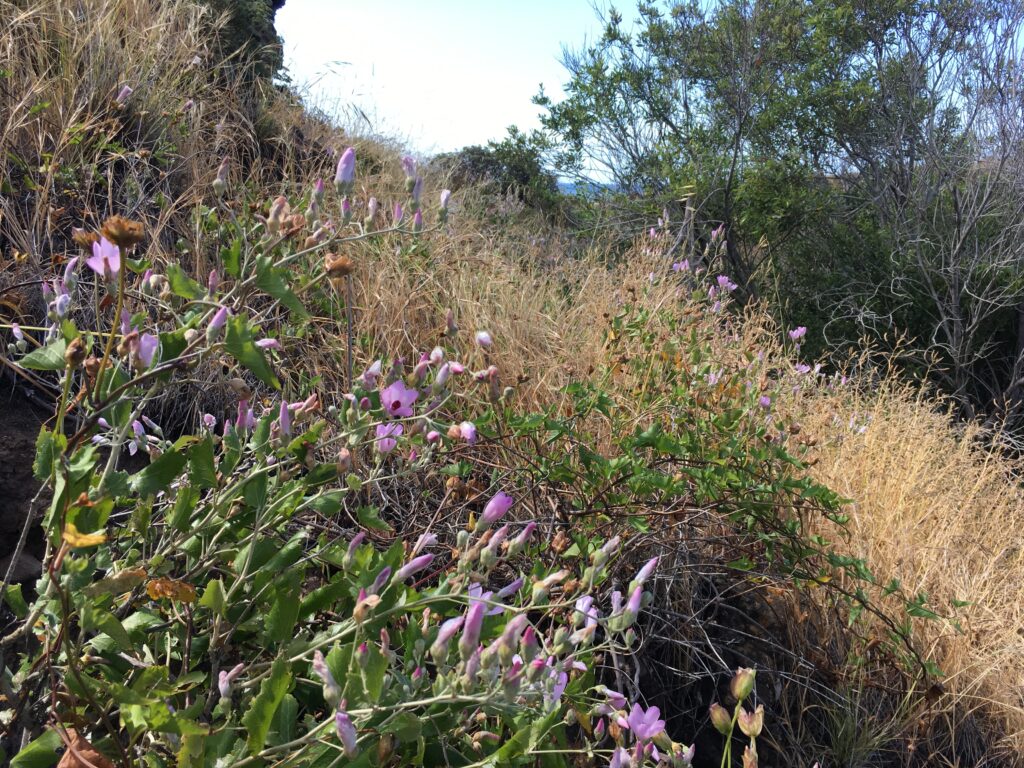 Santa Cruz Island Bush Mallow is an island-endemic variety of the mainland chaparral bush mallow (Malacothamnus fasciculatus var. fasciculatus). These plants love open areas and will spread vigorously once established. The next goal is for the plants to grow large enough to take new cuttings that can be used in restoration on Santa Cruz Island. This is just one example of how our living collections make a conservation impact.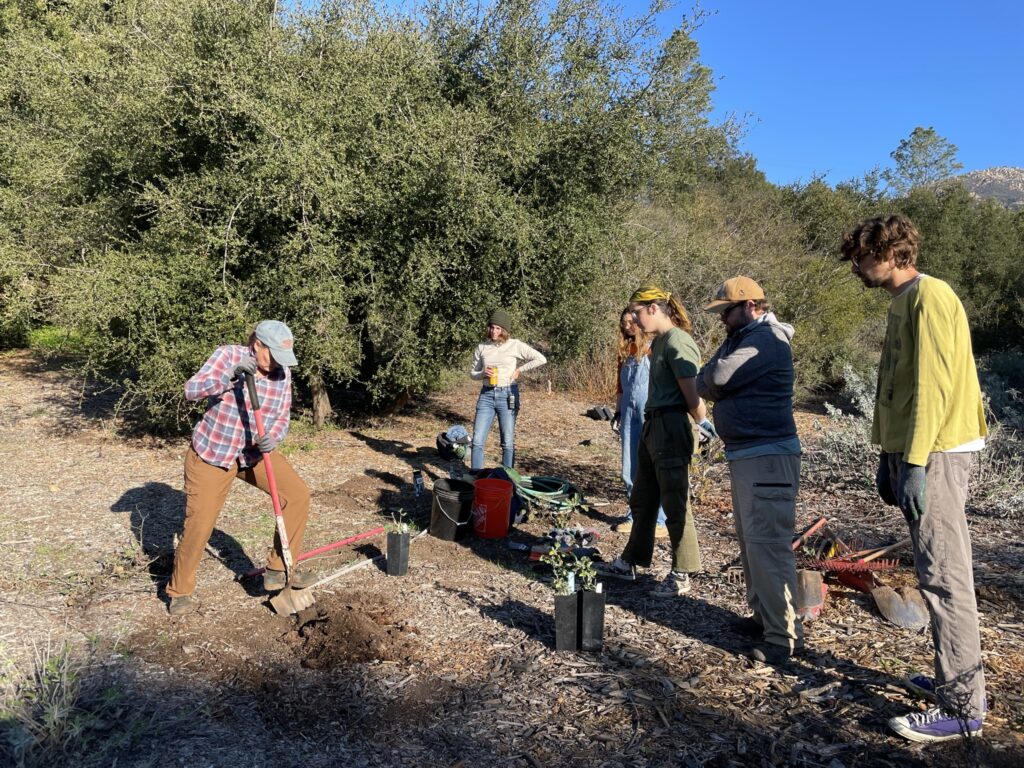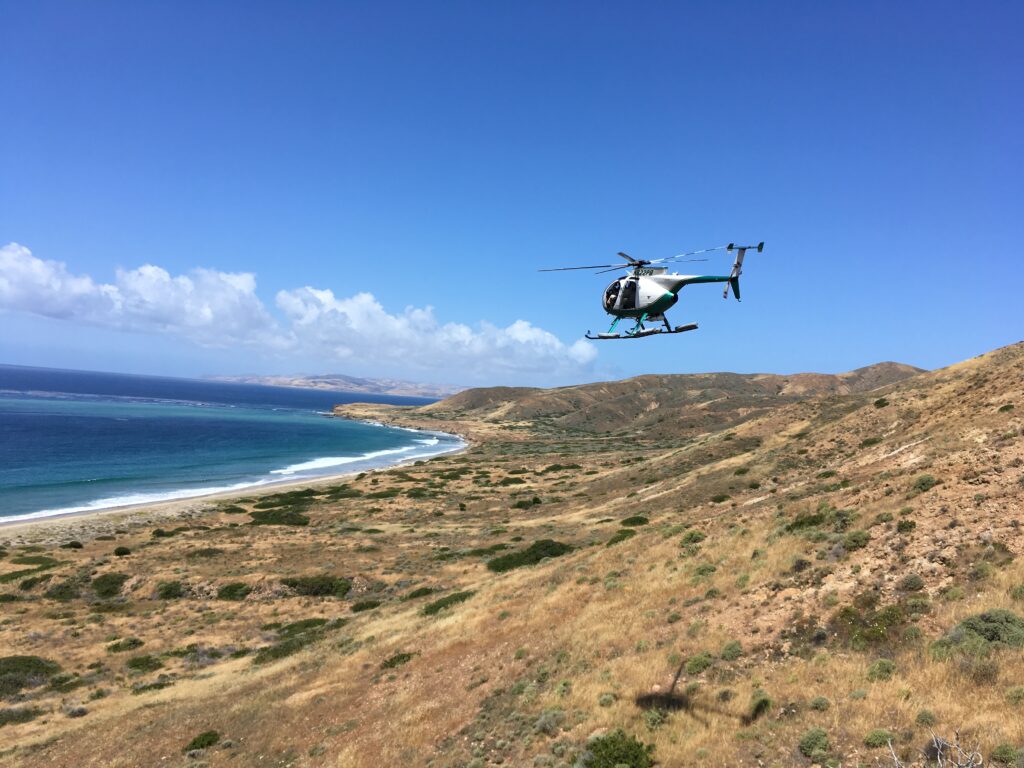 Explore Insights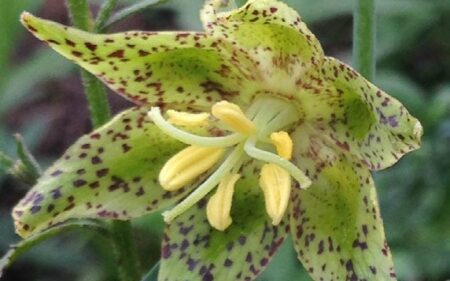 •
Botany, Conservation & Research
•
Conservation & Research, Gardening with Native Plants