•
Horticulture, Botany, Conservation & Research, Gardening with Native Plants, Education, Member & Donor Stories, From the Archives, Garden Collections, Garden News
December 6, 2022
Ironwood | Magazine of Santa Barbara Botanic Garden | Issue 32
By Jaime Eschette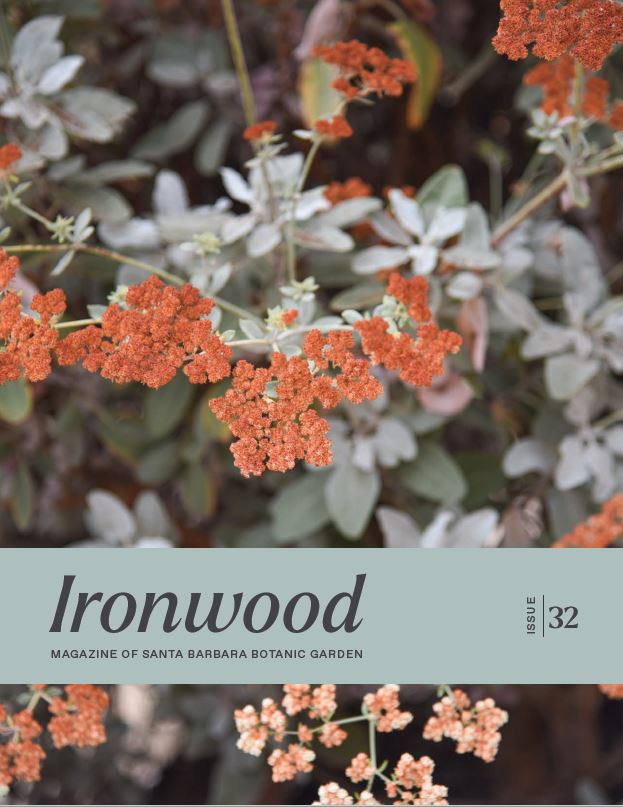 The fall/winter issue of Ironwood is now available online.
In this latest issue you'll get an inside look at lichens in a captivating story about how our Tucker Lichenologist Rikke Reese Næsborg, Ph.D. approaches her research. You'll also hear from our horticulture team regarding some of the best planting and pruning tips for this fall planting season. Scot Pipkin, the Garden's education director, shares his love of birds and how to garden to attract them. You'll also get a front seat to Zach Phillips's, the Garden's terrestrial invertebrate conservation ecologist, research about an ant mimicking spider he's been following for years (he's even tossed in poem that really captures the world according to Falconina gracilis).
And there is SO much more to explore, including our staff's reading recommendations!
Ready to read this issue digitally?
P.S. You can also receive Ironwood in your mailbox — two weeks before the digital version drops — by becoming a member! Learn more about supporting the Garden through membership here.
Explore Insights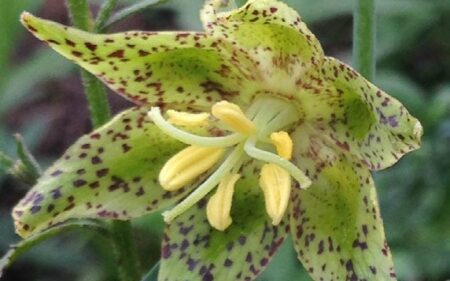 •
Botany, Conservation & Research
•
Conservation & Research, Gardening with Native Plants