•
Horticulture & Gardening
Cultivating Biodiversity: Native Plant Propagation to Support Regional Food Systems with White Buffalo Land Trust
Instructor

White Buffalo Land Trust and Alejandro Lemus
Location

Jalama Canyon Ranch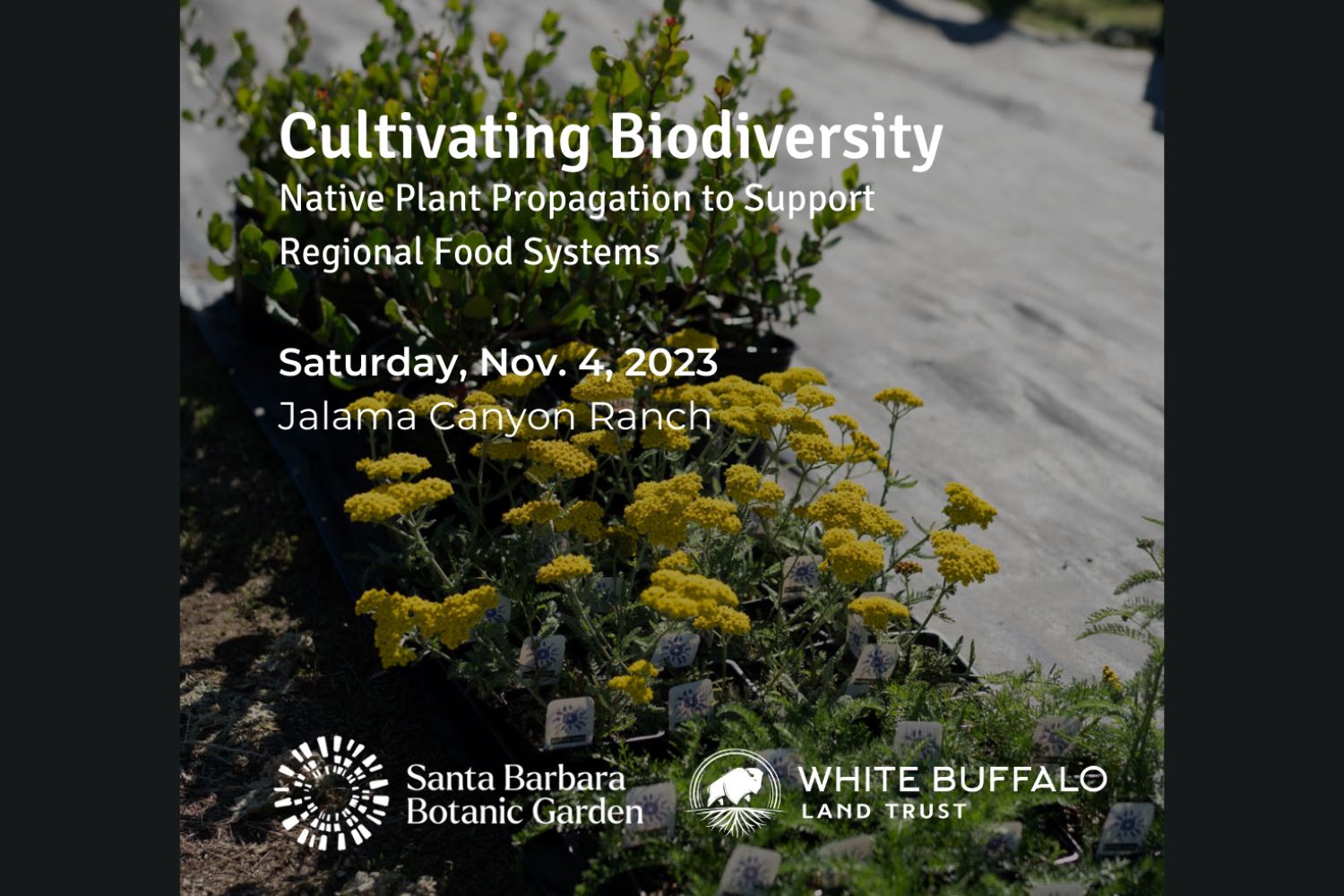 Explore more topics
Details:
Biodiversity is key to a thriving food system. Join White Buffalo Land Trust and the Garden's Horticultural Educator, Alejandro Lemus, to discover how native plants can play a crucial role in supporting the local ecosystem and enhancing crop resilience. Learn the principles and skills needed to propagate native plants on your own landscape and integrate them into your agricultural systems for increased resilience and ecological health.
You'll participate in a variety of seed preparations, harvest cuttings and prepare them for propagation, and make root divisions. Through this in-field practicum, you'll learn how to support these newly propagated plants through soil mixes, care, and repotting.
Cost:
Sliding Scale $175 – $300
Delicious Lunch is included! Instruction will be in classroom and outdoors.
About Alejandro Lemus:
As the Garden's horticultural educator, Alejandro develops and implements horticultural education programs for residential gardeners and professional landscapers. Born and raised in Los Angeles, he has fond memories of helping his family with their landscaping business. Gardening has instilled Alejandro's appreciation and curiosity for the natural world, whether pulling weeds or stumbling upon new insect friends.
Alejandro graduated from the University of California, Los Angeles with a bachelor's degree in biology with a focus in ecology and evolutionary biology. He has worked for land trusts, nature centers, and native plant nurseries, advocating California native plants. Alejandro comes to the Garden with experience in habitat restoration, landscaping, native plant nursery management, propagation, and education.
About White Buffalo Land Trust:
White Buffalo Land Trust practices, promotes, and develops systems of regenerative agriculture for local, regional, and global impact.
We are committed to the evolution of land stewardship and reimagining our food system to address the climate, biodiversity, public health, and food security challenges we face today.

With our staff, partners, and volunteers, we engage in direct land stewardship, education and training programs, ecological monitoring and research, and enterprise development.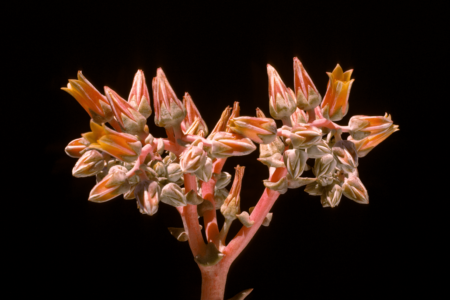 •
August 19, 2023 - December 9, 2023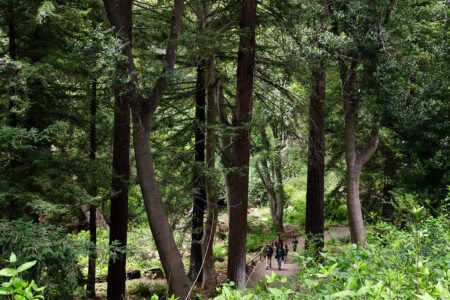 •
October 17, 2023 - May 7, 2024