Upcoming Events & Classes at the Garden
About the exhibit: In the hands of a curious scientist, a camera can highlight the adaptations and structures, however small, that help native plants survive…
•

Free, Horticulture & Gardening

November 18, 2023
Plant with Purpose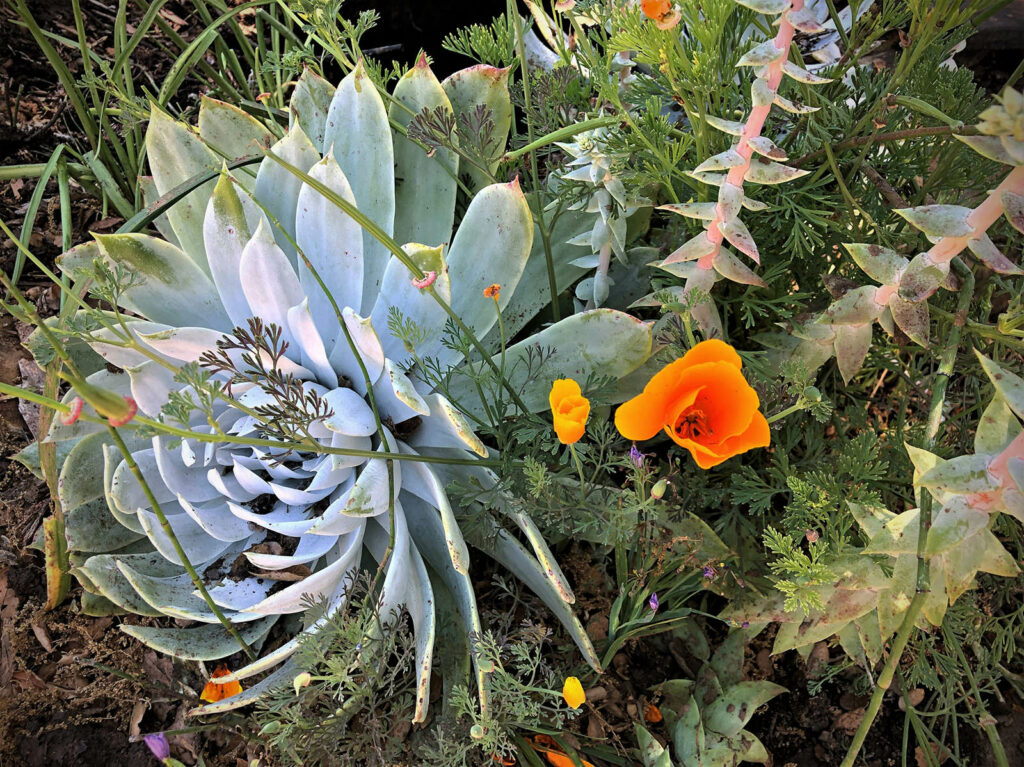 •

Conservation & Research, Gardening with Native Plants

The amount and types of plants present in a landscape play a crucial role in how fire travels from one area to the next. Although…
•

Member & Donor Stories, Garden News

•

Member & Donor Stories, Garden News
Only if we understand, will we care. Only if we care, will we help. Only if we help, shall all be saved.
Jane Goodall
The best time to plant a tree was 20 years ago. The second best time is now.
Chinese Proverb
The real voyage of discovery consists not in seeking new landscapes but in having new eyes.
Marcel Proust
"…the wise man is one who never sets himself apart from other living things, whether they have speech or not, and in later years he strove long to learn what can be learned, in silence, from the eyes of animals, the flight of birds, the great slow gestures of trees."
Ursula K. Le Guin