George Leis
Board Vice Chair
George Leis is the president and chief operating officer for Montecito Bank & Trust. George joined the bank in July 2016. Montecito Bank & Trust is the oldest and largest locally owned community bank in Santa Barbara and Ventura counties. Founded in 1975, the bank operates 13 branch offices in Santa Barbara, Goleta, Solvang, Montecito, Carpinteria, Ventura, Camarillo, and Westlake Village.
George was formerly a managing director for MUFG Union Bank, N.A. He was named the national sales manager for The Private Bank after becoming regional president of Union Bank's central coast region with the acquisition of Santa Barbara Bank & Trust (SBB&T) in December 2012. Previously, George was president and chief executive officer of Pacific Capital Bancorp (PCBC), a $7 billion in assets community bank holding company that included SBB&T. PCBC had more than 1,000 employees and 47 branches.
After joining SBB&T in March 2006, George was the executive vice president for two divisions, Wealth Management and Information Technology, and was the chief information officer. He was responsible for 500 staff members and a $78 million budget.
Prior to 2006, George was a managing director, U.S. products head, and national practice leader for investments at Deutsche Bank Private Wealth Management. He also served as a senior vice president and director of the private client services center at Wells Fargo and as a senior vice president and manager for Bank of America Private Bank.
George began his banking career with Security Pacific National Bank in retail and commercial banking. A graduate of California State University, Northridge (CSUN), he is a certified trust and financial advisor.
George's community involvement is exemplified through his service to universities and charities throughout Southern California and beyond:
National Disaster Search Dog Foundation, Board Chair
Western Bankers Association, Chairman Elect
YMCA of the USA, Vice Chair
Santa Barbara Zoo, Board Member
Channel Islands YMCA (CIYMCA), Board Member
Santa Barbara Historical Museum, Board Member
CSUN, Board Member
A distinguished alumnus of CSUN, George has also participated on numerous other CSUN boards, including the College of Business and Economics advisory board and the College of Social and Behavioral Sciences Ambassadors.
His successful career and passionate involvement in community-focused organizations have earned George several awards: the Association of Fundraising Professionals, Santa Barbara/Ventura Counties Chapter 2019 Volunteer of the Year; the California State University Channel Islands (CSUCI) Robert J. Lagomarsino Award in 2014; the CIYMCA Golden Triangle of Distinguished Service Award in 2014; CSUN Distinguished Alumni Award in 2013; and CSUCI's Business & Technology Partnership's 2011 Business & Community Leader of the Year. George has also been a member of Omicron Delta Kappa, the National Leadership Honor Society, since 1981.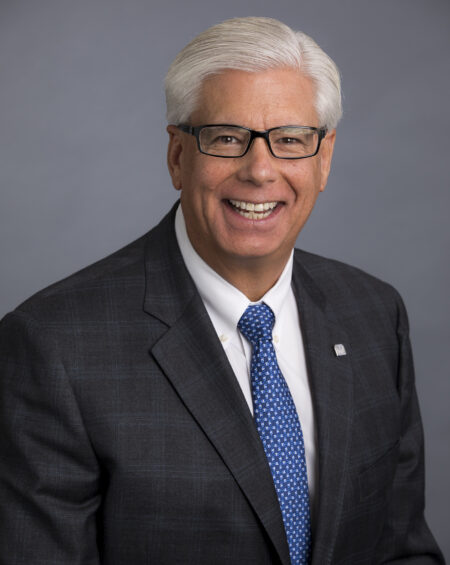 Board Vice Chair