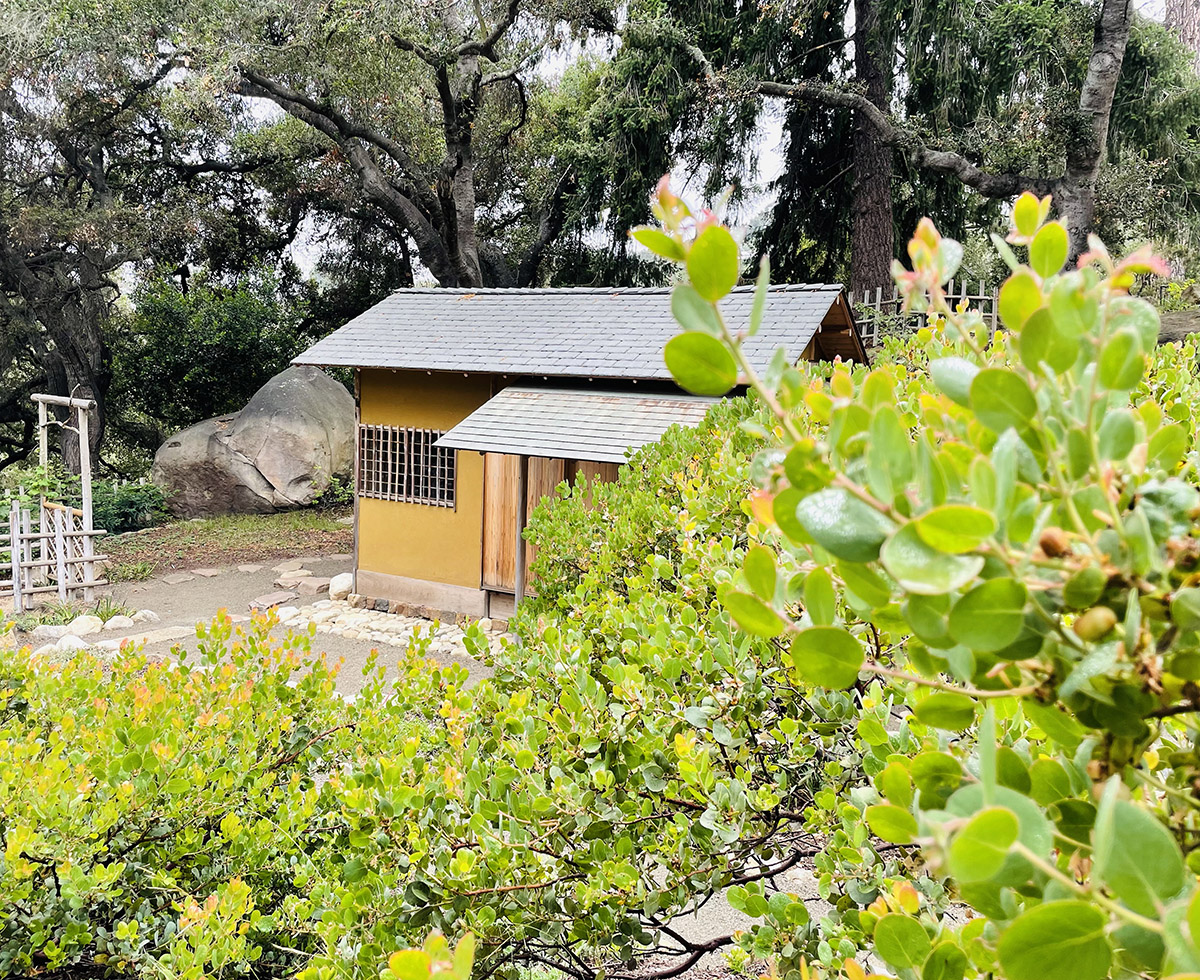 landscape design
California Native–inspired Tea Garden
Santa Barbara Botanic Garden's Teahouse Section uses California's native plants to re-create a traditional Japanese tea garden and frames the Shin Kan An Teahouse. The evergreen foliage and simple, yet sculptural forms of plants like manzanitas (Arctostaphylos sp.) are a perfect analog to Japanese plants. True to the spirit of a Japanese "roji" (garden) our Teahouse Section is an expression of the local flora and a rustic treat for those wandering our grounds.
Seasonality
Create Year-round Appeal
The Teahouse is a shady, formal garden designed for year-round interest. There is often something in bloom, and even when there is not, numerous evergreens provide texture throughout the year to emphasize the beauty in simplicity.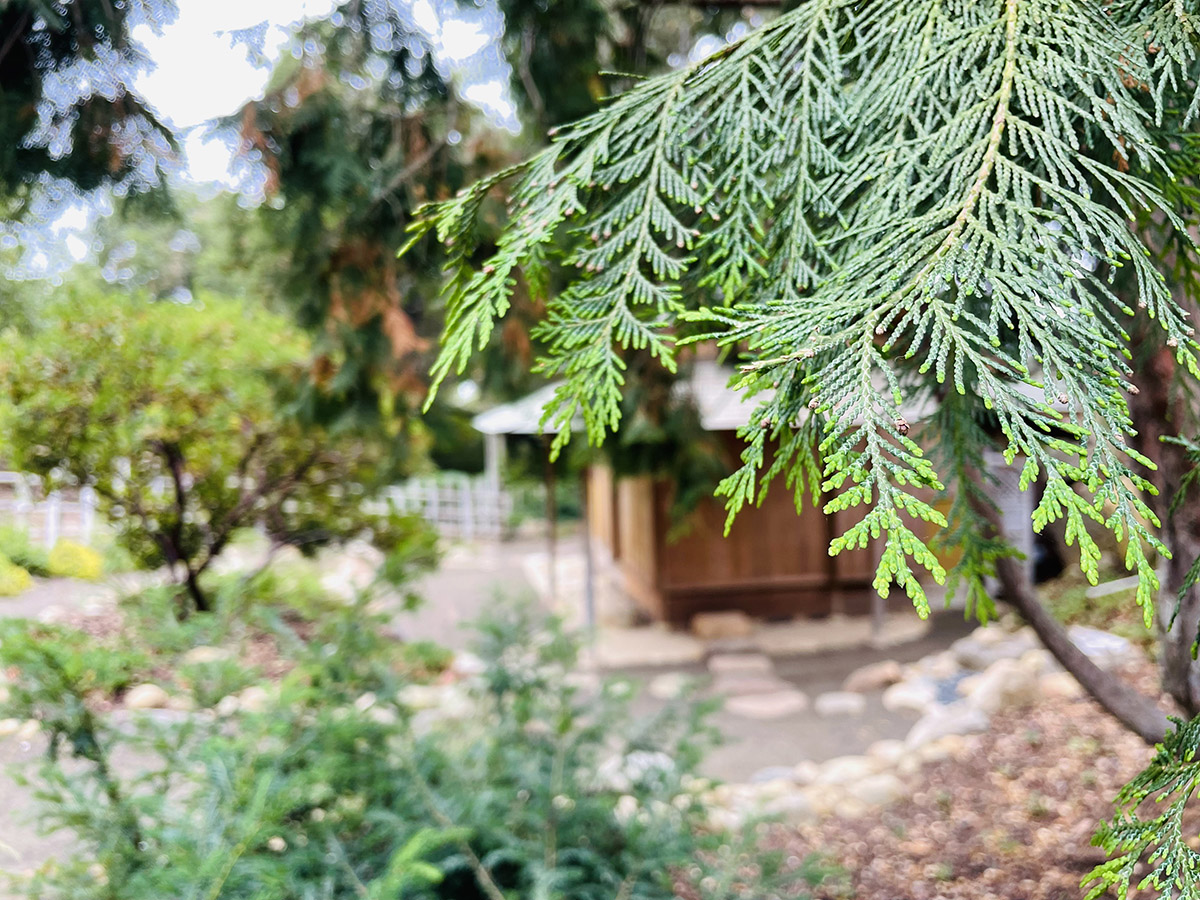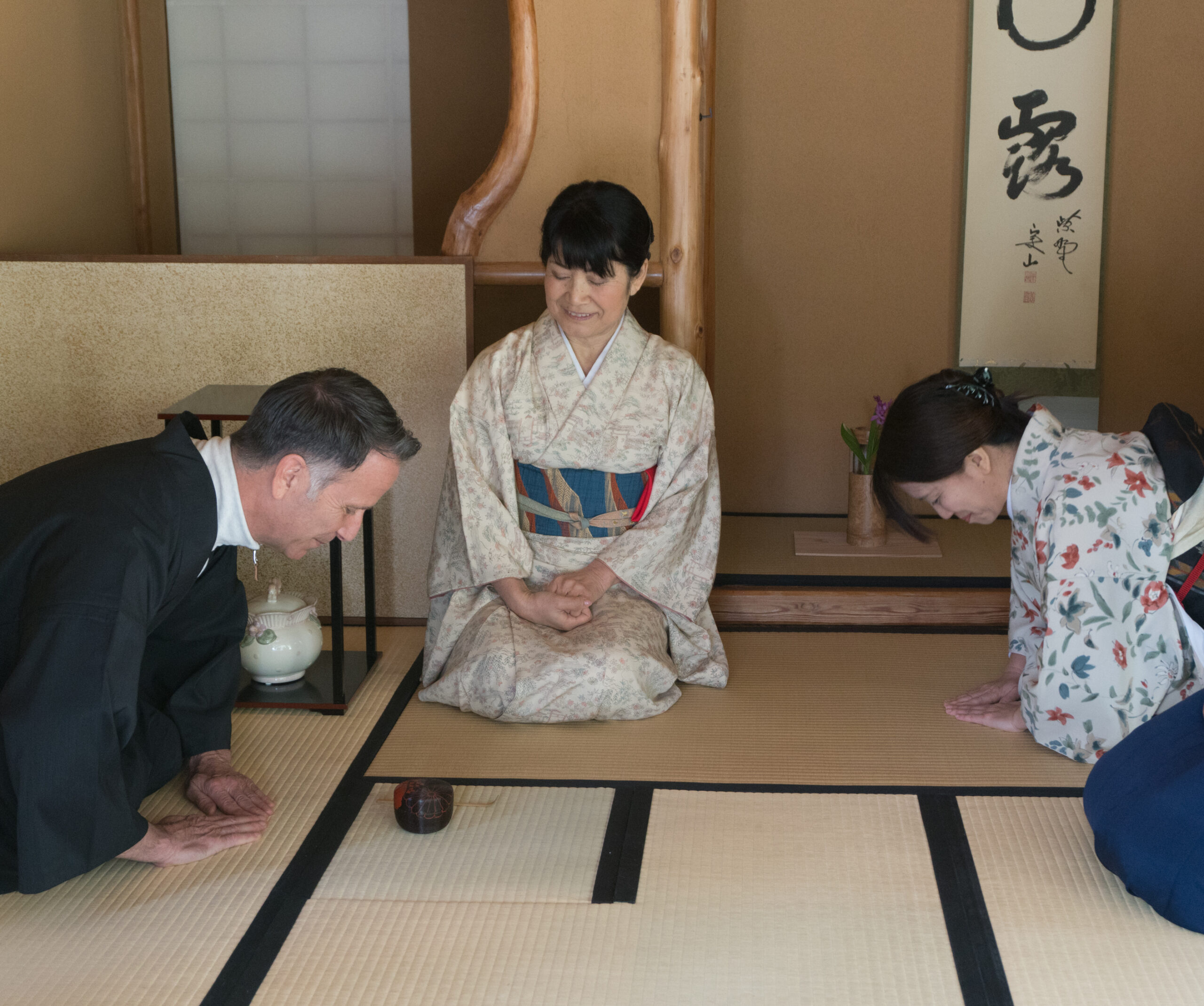 Come Observe
Welcome Chanoyu of Santa Barbara
We are proud to partner with Chanoyu of Santa Barbara, a group learning the traditional way of tea ceremony. Coming together in the Garden's Shin Ka An Teahouse, the group practices the Urasenke Tradition of Tea under the instruction of Sokyo Kasai.