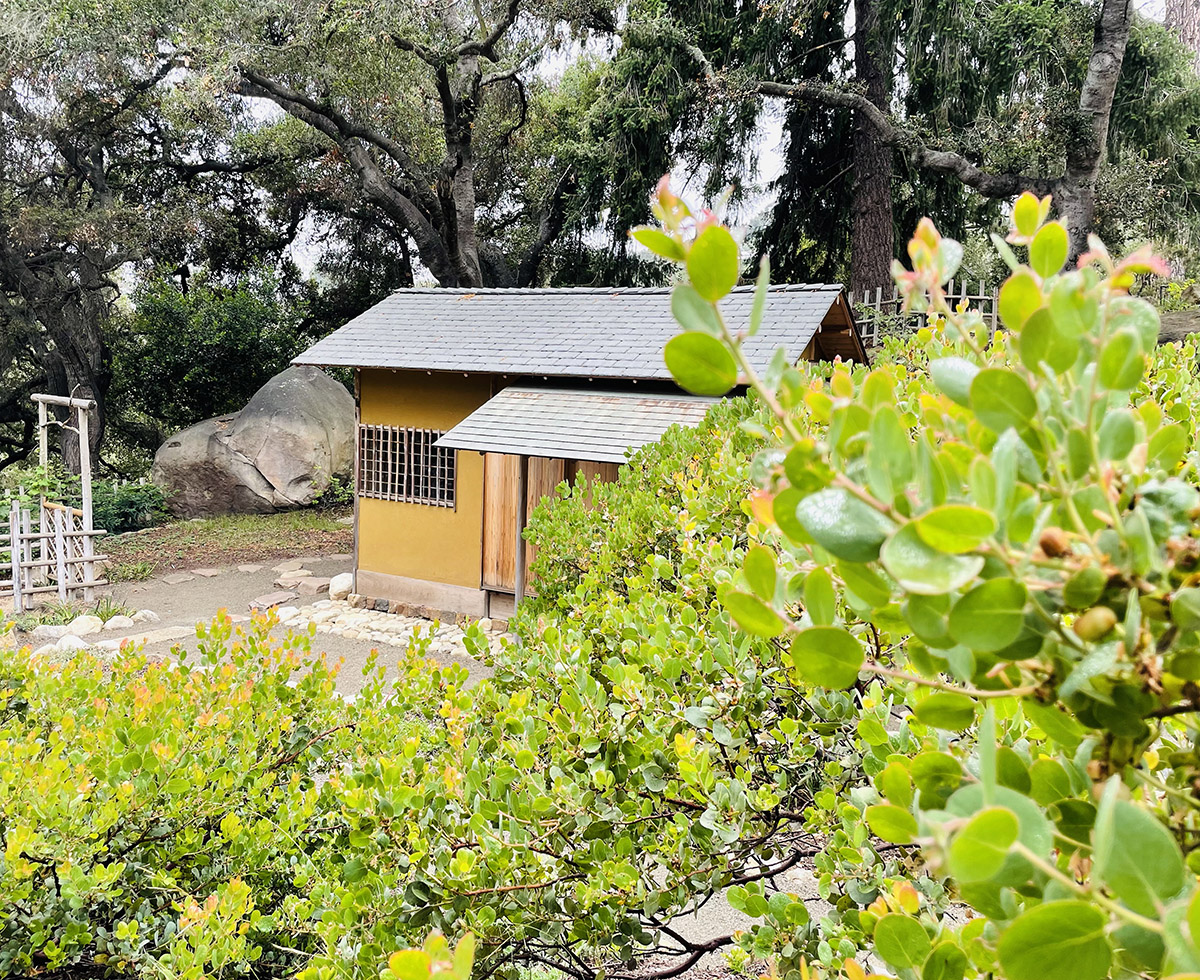 landscape design
California Native–Inspired Tea Garden
Santa Barbara Botanic Garden's Teahouse Section uses California's native plants to re-create a traditional Japanese tea garden and frames the Shin Kan An Teahouse. The evergreen foliage and simple, yet sculptural forms of plants like manzanitas (Arctostaphylos sp.) are a perfect analog to Japanese plants. True to the spirit of a Japanese "roji" (garden) our Teahouse Section is an expression of the local flora and a rustic treat for those wandering our grounds.
Seasonality
Create Year-round Appeal
The Teahouse is a shady, formal garden designed for year-round interest. There is often something in bloom, and even when there is not, numerous evergreens provide texture throughout the year to emphasize the beauty in simplicity.